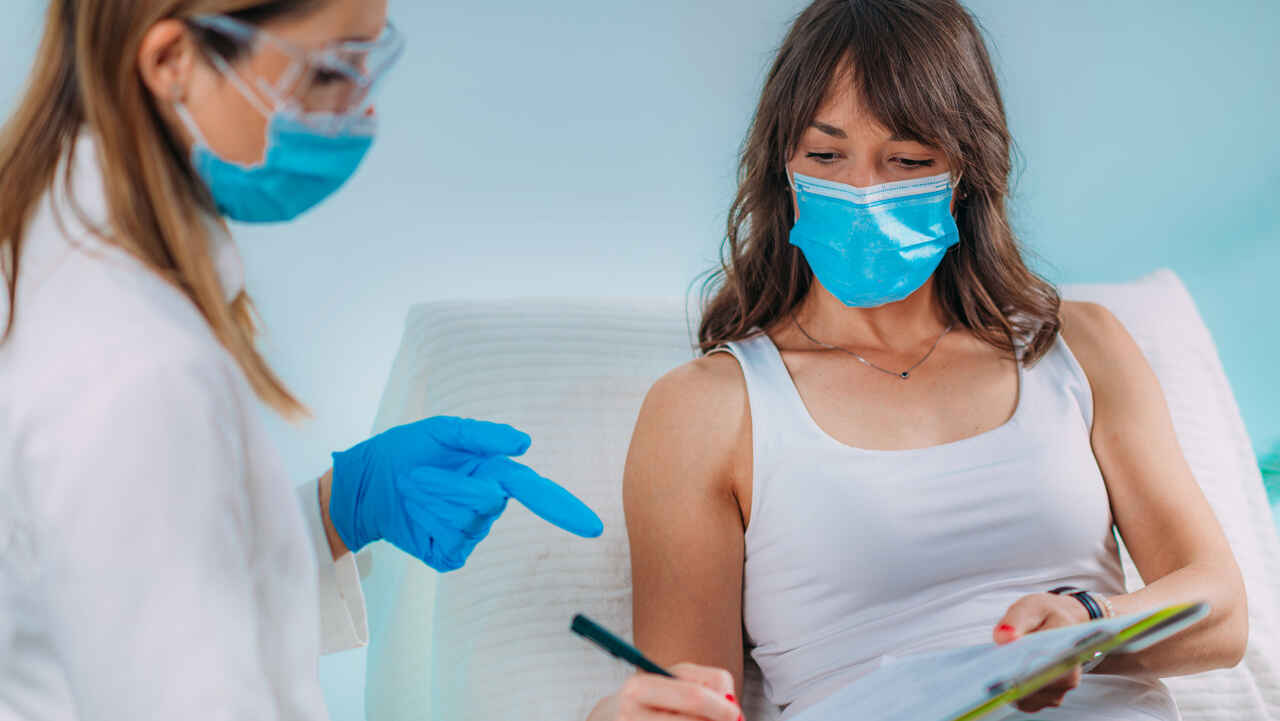 Here's why blood supplies are low right now – and what you can do to help.
COVID-19 has captured the country's attention, but it's far from the only health issue Americans face today. Our friends and family members are still being injured in car accidents and are being diagnosed with serious diseases that may require blood transfusions. Unfortunately, fewer people are donating blood these days and if not enough donations are received, it may be difficult for people who need transfusions to get them.
What's causing blood shortages throughout the country?
Health officials advised us to stay home as much as possible when coronavirus infections soared. As Americans took that recommendation to heart, they not only stopped dining at restaurants or taking public transportation. They also stopped going to local blood donation centers.
Coronavirus fears, fewer people working in office buildings, wildfires and hurricanes have also led to cancelled blood drives. Without blood drives and visits to donation centers, it's difficult to maintain the blood supplies hospitals need. Add to that the fact that blood donations tend to drop off during winter months every year, especially after the holidays, and it's easy to see why we're facing blood shortages.
The blood supply in the U.S. is critically low now, according to a joint statement from the American Red Cross, America's Blood Centers (ABC) and the American Association of Blood Banks (AABB). That's why it's more important than ever that you consider donating blood.
How do hospitals use donated blood?
A blood, platelet or plasma transfusion can help a victim of a motor vehicle accident survive his or her injuries or prevent complications in cancer patients. Blood transfusions help people battle infections, recover from burns or replace blood lost during surgeries. Transfusions are also necessary when injuries or childbirth complications cause severe bleeding or if anemia or an iron deficiency lowers iron or hemoglobin levels. Hemoglobin, a protein found in red blood cells, moves oxygen from the lungs to the body's tissues and returns carbon dioxide to the lungs.
If you've recently recovered from COVID-19, your blood donation may even help another patient recover from the virus. Coronavirus antibodies may remain in your blood for several months after you've had the virus. Antibodies are proteins produced by the immune system that help the body kill viruses and bacteria. By donating convalescent plasma that includes these antibodies, you may help COVID-19 patients recover.
Why donate blood now?
Scheduled blood drives have dropped by 30% due to the COVID-19 pandemic causing 250,000 missed donations, according to a story reported in USA Today. Although there may not be a blood drive in your area, you can still schedule an appointment with a local donation center. Your donation will help replenish the blood supply, ensuring that everyone who needs a blood transfusion can get one.
Donating blood is quick and simple. During your visit, the donation center staff will clean your arm and then insert a needle to withdraw the blood. Although you may feel a little pinch when the needle is inserted, blood donations aren't usually painful and only take about 8 to 10 minutes, according to the American Red Cross.
How will I be protected from COVID-19 if I give blood?
America's Blood Centers and the American Red Cross are taking several steps to keep you safe from coronavirus during your visit. Safety precautions include:
Asking staff and donors to wear masks or face coverings
Requiring appointments for donations at donation centers and blood drives
Taking staff and donor temperatures
Practicing social distancing
Performing mini physicals on donors to make sure they're healthy
Cleaning patient areas thoroughly between each donor visit
To schedule an appointment to donate blood, contact the American Red Cross or America's Blood Centers or ask your local hospital about blood donation centers near you.
Copyright 2020-2021 © Baldwin Publishing, Inc. All rights reserved.