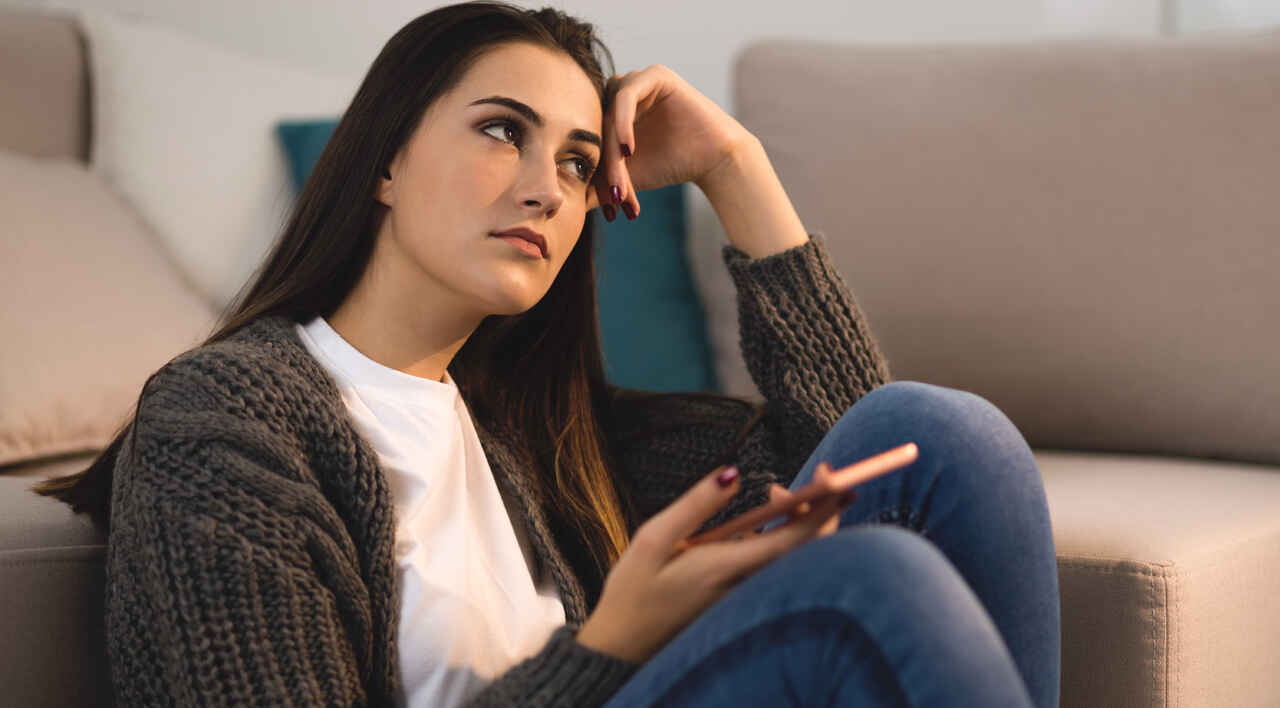 Many are struggling right now. Here's how you can support someone you're concerned about.
Given the uncertainty, stress and social isolation associated with the ongoing pandemic, it's no wonder many people are having a hard time right now. In a June 2020 survey by the Centers for Disease Control and Prevention, 40% of adults reported struggling with mental health or substance use and roughly a quarter of young adults said they had seriously thought about suicide in recent weeks. As the pandemic continues to drag on, mental health issues are becoming even more of an issue for many people.
If someone you love is showing signs of depression, anxiety or other mental health challenges, you might be unsure about how you can help, especially if you can't be with that person right now. Know that reaching out and having a conversation can be a powerful way to support your loved one during this difficult time.
Here are some things to keep in mind when talking with someone you love about their mental health:
Be a good listener. Start by simply asking how your loved one is doing and listening attentively. You might also get a sense of his or her well-being by specifically asking about recent eating, sleeping and substance use habits.
Explain your concerns. If you're worried about someone's mental health, explain why you're concerned but don't be judgmental. For example, mention if you've noticed a shift in mood or that calls and texts are going unanswered.
Be supportive and compassionate. Use words that show you care ("That sounds really hard. I'm so sorry you're going through this."), but try to avoid giving advice. Ask how you can help, or better yet, suggest specific ways you can lend a hand, like scheduling an appointment with a mental health professional or making a list of things to discuss during the appointment.
Be gentle when suggesting treatment. Try to avoid statements that begin with "you should." Instead, say something like, "I would like you to think about talking to your doctor or a therapist," or "It might help to talk to someone." You might consider posing a question: "Have you thought about talking to your doctor?" or "Can I help make an appointment?"
Continue the conversation. Let your loved one know you will be there for them as they get through this. If you don't live together, you might suggest scheduling regular video conference hangouts. You can also offer ongoing encouragement as the person follows through with treatment.
Ask if your loved one has thought about suicide. This isn't easy to talk about but it could make a big difference since the person might not bring up suicide without being asked. Asking about suicide does not make it more likely it will happen but it does make it more likely the person will open up about it.
Take comments about suicide or self-harm seriously. If you think your loved one is considering suicide, don't hesitate to call their doctor, therapist and/or close family members. Keep a crisis hotline number handy in case you need advice. To reach the toll-free National Suicide Prevention Lifeline, call 1-800-273-TALK (1-800-273-8255). If you think it's an emergency, take your loved one to the ER or call 911. If possible, keep them away from medications and potential weapons and stay with them until help arrives.
Copyright 2020-2021 © Baldwin Publishing, Inc. All rights reserved.