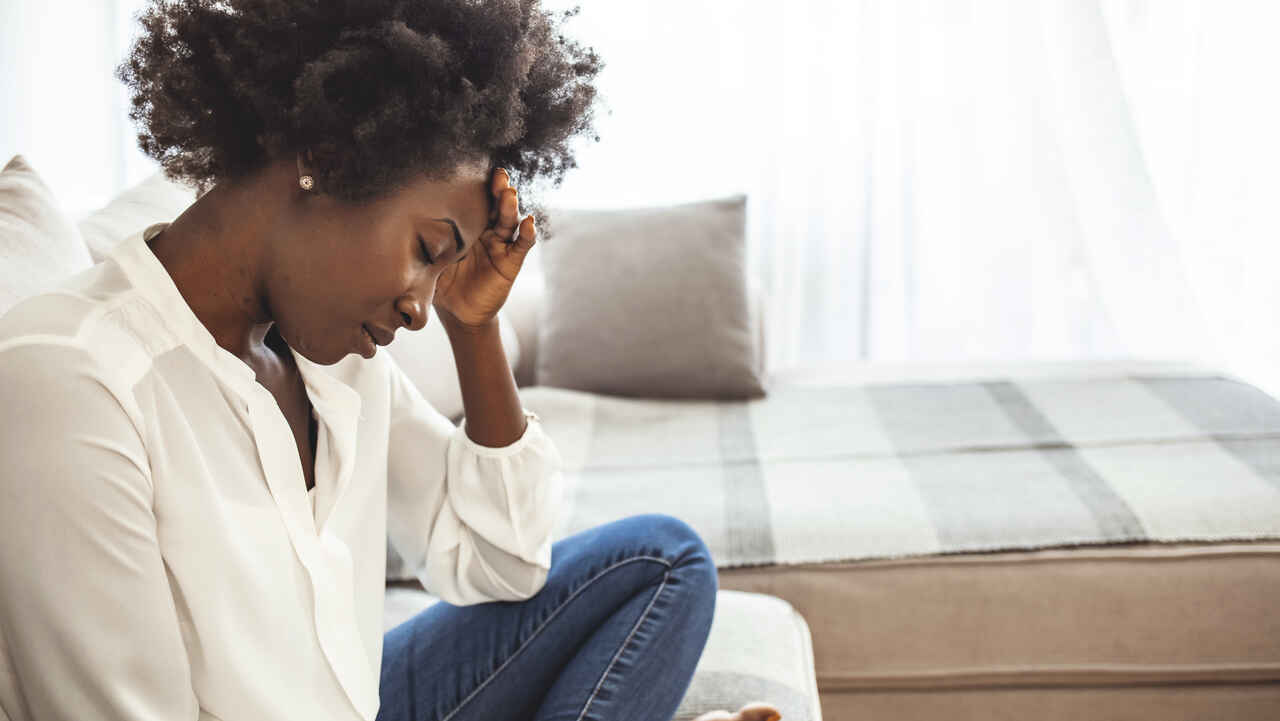 It's been a challenging year but these spirit-lifting tips can help you battle the blues this winter.
As days get colder and shorter, it's not unusual to feel a bit down. In fact, about 14% of people in the U.S. experience mild mood shifts at this time of the year, which is referred to as the winter blues.
For a smaller subset of people, the change in seasons coincides with something more than just feeling a bit down. These people may have a type of depression called seasonal affective disorder (SAD). If you have SAD, which is most common in northern regions where daylight hours are brief during the winter, you may feel sluggish, oversleep, gain weight and/or lose interest in socializing and activities you usually enjoy. You even may have thoughts about harming yourself.
Experts are concerned that this winter may be especially challenging for people who typically experience seasonal depression – and even for those who don't. That's because the pandemic has significantly impacted mental health, with many more people reporting symptoms of depression since the coronavirus began spreading than usual. Feelings of uncertainty, stress, grief, worry, social isolation and financial pressure have been taking a toll on people's mental health for many months and continue to do so. With fewer social events on our calendars and cold weather limiting time outdoors, it is gearing up to be a very tough winter when it comes to mental health.
Whether or not you typically experience seasonal depression or you're struggling with mental health issues due to the pandemic, here are some things you can do to help manage your mental health this winter:
Be prepared. If you've experienced seasonal depression in the past, make sure you have a reliable way to get your medications and access a therapist. Many therapists are offering virtual appointments so you may not even have to leave your home. Commit to healthy habits like eating well, limiting alcohol, and keeping in touch with family and friends. These can all help you better manage your depression.
Get plenty of natural light. When the weather allows, head outdoors for a healthy dose of sunshine. (Remember, you still need to protect your skin and eyes from UV rays.) You can also spend time sitting by a window. Your doctor might recommend light therapy, which involves sitting near a special light that imitates sunlight.
Exercise to relieve stress and boost your mood. If you can exercise outdoors, you'll boost your mood not only from getting your body moving but from clearing your head while you enjoy the fresh air, even if it's a bit cool. When it's too chilly or icy to go outside, try indoor workouts like yoga, dancing or lifting weights.  It doesn't matter what you do as long as you move your body.
Lift your spirits with frequent phone and video chats with loved ones. If you need a little motivation to follow through with staying socially connected (and you might if you're feeling blue), experts suggest scheduling virtual gatherings in advance. While social media can help you stay connected, keep in mind it can also trigger anxious feelings.
Practice mindfulness to relax and banish negative thoughts. Take a few minutes at the end of the day to acknowledge three positive things that happened. This can help you focus on the good things in your life rather than letting the bad things fill your head.
Keep busy with meaningful activities. Do things you enjoy, learn something new and find virtual or socially distant volunteer opportunities that can keep you busy. Helping others is good for your well-being, too.
Don't wait to get professional help. Call your doctor if you feel down and lack interest in activities you typically enjoy or you're having other symptoms of depression. If you're thinking about harming yourself or others, seek help immediately. Call the National Suicide Prevention Lifeline toll-free at 1-800-273-TALK (8255).
Copyright 2020-2021 © Baldwin Publishing, Inc. All rights reserved.