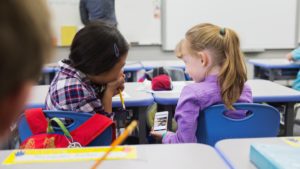 It's been 13 years since Apple introduced the iPhone in June 2007, eventually launching smartphones into ubiquity.
Today, for most parents it's no longer a question of if you'll get your child a cellphone, smartphone or tablet, but when.
Experts and parents alike, though, have been divided on what is the right age to give your child a smartphone. Although the World Health Organization has guidelines on recommended screen time for kids, there's no long-term research yet on the effect of mobile phones on children or risks of prolonged screen time.
If you're concerned about what age should a child get a cellphone (let alone a smartphone), here's what the research has to say.
Original source: https://www.allconnect.com/blog/right-age-to-give-child-smartphone