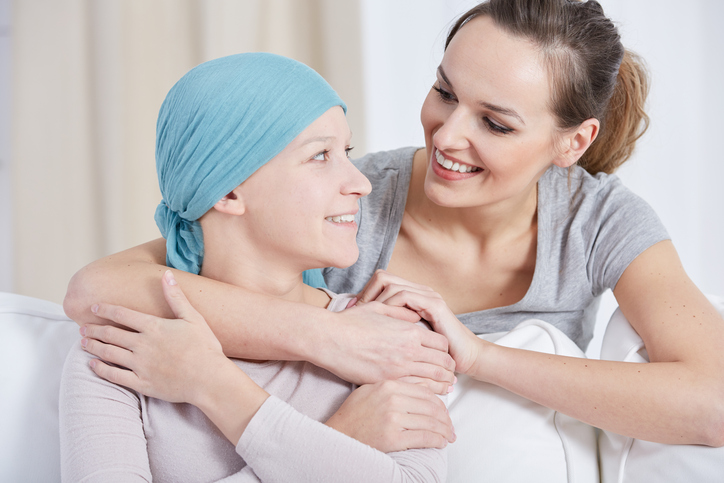 Each October, many people try to support efforts to raise awareness and fight breast cancer by wearing pink, donating money to a worthwhile cause or participating in a walk or other event. But what happens when breast cancer, or any type of cancer or long-term illness, hits closer to home? When a family member, friend, neighbor, or colleague has been diagnosed, it is often difficult to know the best way to help.
Wearing pink may show your support, but there are a number of other things you can do (and not do) to help your loved one know you are there for them. Remember, each person is different in how they react to their diagnosis and what types of help and support may be most appreciated, but this is a helpful guide to get started.
How to help
Asking how you can help

The person is overwhelmed as it is. Saying "Let me know how I can help," will often result in nothing. Take charge and offer something specific or talk directly with the person's caregiver or family to take on a direct task that will help. Every little bit counts.

Don't compare or scare

Remember that each person's experience with breast cancer or other conditions will be different. Telling them about your brother-in-law's cousin's neighbor is not helpful and can either provide false hope or scare them. Keep the focus on them and their experience.

Forget the person before cancer

Even if they are in the middle of this big and scary thing, and don't be afraid to acknowledge that, remember the person has a life before, during and after cancer. Ask about their kid's game or if they watched the latest episode of their favorite show. They are not defined by their diagnosis.
Other helpful resources
To learn more, please visit any of the websites below that provide additional tips on how to best support a friend, co-worker or loved one with cancer:
Remember, just being there for the person is the first step to creating a supportive network to help them during this difficult journey.
Original source https://blog.healthadvocate.com/2017/10/showing-support-to-a-friend-with-cancer/