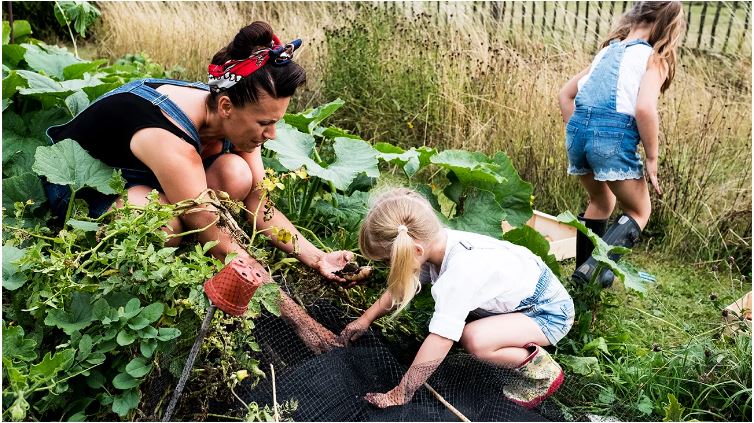 Early in the COVID-19 pandemic in the United States, as lockdowns put millions out of work and headlines forecast food shortages, anxious Americans picked up their rakes and spades.
Many people were cut off from social gatherings. They were worried about bare shelves and contaminated grocery stores. And they needed something to occupy schoolchildren.
In response, record numbers of people began cultivating coronavirus victory gardens. In a matter of weeks, seeds, seedlings, and fruit trees sold out online and in gardening centers.
As it turns out, the impulse to garden is actually a great idea — whether or not you're coping with a crisis — because gardening is one of the healthiest hobbies you can develop. Keep reading to learn about the many benefits of gardening, for you and your community.
Key takeaways
Gardening invites you to get outside, interact with other gardeners, and take charge of your own need for exercise, healthy food, and beautiful surroundings.
If you're digging, hauling, and harvesting, your physical strength, heart health, weight, sleep, and immune systems all benefit. And those are just the physiological outcomes. Gardening can also cultivate feelings of empowerment, connection, and creative calm.
Whether your patch is large or small, a raised bed, community garden, or window box, getting dirty and eating clean are good for you.
Original source https://www.healthline.com/health/healthful-benefits-of-gardening#healthcare-tips