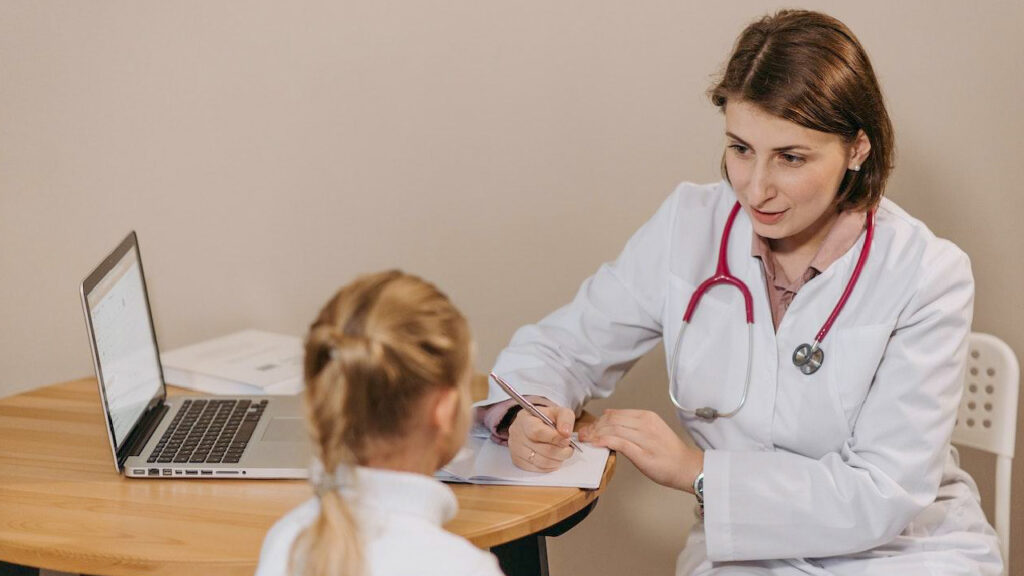 The role of school nurses often has the reputation of being a treater of injuries for rambunctious kids. But they have a more profound impact. Nurses in educational settings contribute to kids' physical, personal, and social growth. One of the most important ways this is evident is in how school nurses influence the development of students' health literacy.
Health literacy isn't just about understanding information on wellness matters. Instead, it is discovering information, acting on it, and advocating for oneself to improve quality of life. Therefore, it is vital to encourage these abilities in children from an early age, as it impacts how they navigate wellness issues throughout their school years and into their life beyond the classroom.
Let's take a closer look at school nurses and their vital role in developing children's health literacy.
Providing Relevant Knowledge
Among the key components of health literacy is the ability to gain and use information about medical and wellness matters. This allows patients, no matter their age, to make informed decisions about their lives and care. School nurses have a significant impact in helping children develop in this area by providing general health knowledge and offering the most relevant guidance to help them thrive. 
This is a result of the fact that the role of a school nurse sees them being front-line workers in children's day-to-day lives. This means they tend to have a more nuanced understanding of their communities' wellness challenges, concerns, and trends than other healthcare professionals. They can, therefore, offer a relevant range of tailored healthcare information to children and parents alike to empower them to navigate these components.
Indeed, this closeness to the community also means school nurses have the opportunity to address local wellness misinformation trends. For example, children are likely to be subjected to rumors and poorly researched opinions from their peers and parents, which can impact their understanding of specific health issues. School nurses can counter this by identifying common challenges and helping children find and use more credible sources of information. 
Building Trust
Trust is vital to effective relationships between patients and medical professionals. When health literacy is in place, this can help patients to be better advocates for their needs and develop trusting, collaborative connections with a range of healthcare providers. The earlier this component can be in place, the more valuable it is to patients and communities. School nurses play a crucial role in children's early development of such connections.
One of the benefits school nurses have over other medical professionals is the nature of their place in children's lives. They are a familiar and friendly part of regular school interactions. Children can also independently choose to go and speak to the school nurse when they have questions or concerns. Not to mention that they attend appointments without parents or teachers present, meaning they are speaking perhaps more openly than they would otherwise. Each component contributes to developing children's confidence in professionals and taking charge of their wellness.
That said, it's essential to understand that this trust is often hard-won. School nurses must be prepared for the challenges of interacting with that demographic to play a role in children's health literacy. Working with kids requires patience and empathy, as they're still growing emotionally and socially. Not to mention that school nurses may need to kneel, bend over, or sit on the floor to communicate at the kids' level, which can make them feel more comfortable.
Overcoming Anxiety
One of the hurdles to health literacy is the propensity for healthcare anxiety. This is where patients have fears surrounding being in medical environments or interacting with professionals. Unfortunately, children can be particularly susceptible to this. When not effectively addressed, it can lead to patients delaying getting medical attention or information they need, which may exacerbate matters.  
School nurses have a chance to help identify and mitigate this trait in children. This isn't just reassuring kids that medical professionals are there to help and guide them. There are common symptoms that can suggest medical anxiety is in place, such as skipping appointments or experiencing a racing heart. School nurses can be mindful of the presence of these in students and note the root causes, like previous negative experiences or misconceptions about specific medical procedures.
School nurses are often able to provide the attention required to address such issues that other medical professionals may not be able to. The fact that the nurse's office is in the familiar environment of the school can help reinforce that medical spaces are safe. This provides the foundations upon which school nurses can teach children coping mechanisms for their anxiety and provide accurate information about medical care in general.
Conclusion
School nurses are invaluable influencers in children's development of health literacy skills. Their position in the community enables them to identify key challenges and provide relevant education. They also hold a unique position of trust, which can influence kids' future interactions with healthcare providers. School nurses have an opportunity to provide the individual support and guidance required to address potentially damaging medical anxiety hurdles. This nuanced role has an early impact on children and the community.
Original Source: https://dailynurse.com/school-nurses-role-in-developing-children-health-literacy/#:~:text=School%20nurses%20are%20invaluable%20influencers,future%20interactions%20with%20healthcare%20providers.