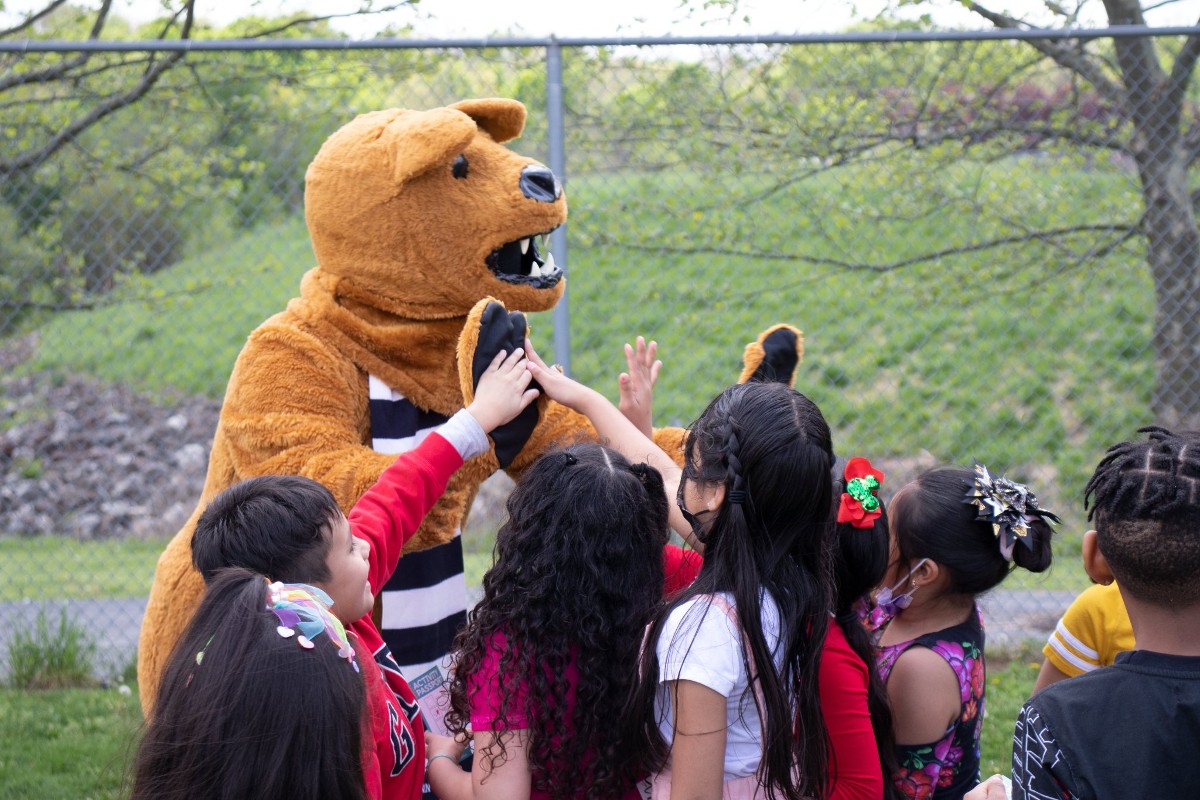 Penn State PRO Wellness helped children at a Montgomery County school get active during their Move It Outside event on May 5. The program, supported by Cerner Charitable Foundation, encouraged students at Hancock Elementary School in Norristown to increase their physical activity levels and reconnect with nature.
Students got active by playing hopscotch, jump rope and hula hoop and learning different stretching techniques. At each station, students had their activity passport marked to show which activities they completed for a chance to win a scooter and helmet.
"I saw happy kids exercising," said Brooke Vaught, principal at Hancock Elementary School. "After nearly two years of virtual life, it was nice for the kids to have fun."
All students were given a drawstring bag that included sidewalk chalk, bubbles, a stress football, activity cards, water and a healthy snack. To ensure sustainability for years to come, funds were used to purchase new sports equipment for the school.
"A variety of activities are now available to the students with the infusion of the new gym equipment," said Catherine Schunder, certified school nurse and Healthy Champion for Hancock Elementary. "And how exciting that the football came in our school colors!"
"During a packed school day when students need to sit still and attend to classroom instruction, they will naturally gravitate toward opportunities to let loose and be active," said Dr. Deepa Sekhar, PRO Wellness executive director. "The students were curious, excited and so much fun. Several willingly tried hula hoops or jump rope for the first time, while others were ready to show off their skills. As a pediatrician, it is always a welcome learning opportunity for me to engage with diverse groups of children outside the structure of the medical office."
The Move It Outside event is part of Penn State PRO Wellness' Healthy Champions program, a free initiative that assists school health leaders in fostering an environment that supports children's health and wellbeing. Enrollment for the 2022-2023 school year is open through June 30. The Healthy Champions program is sponsored by The Giant Company.