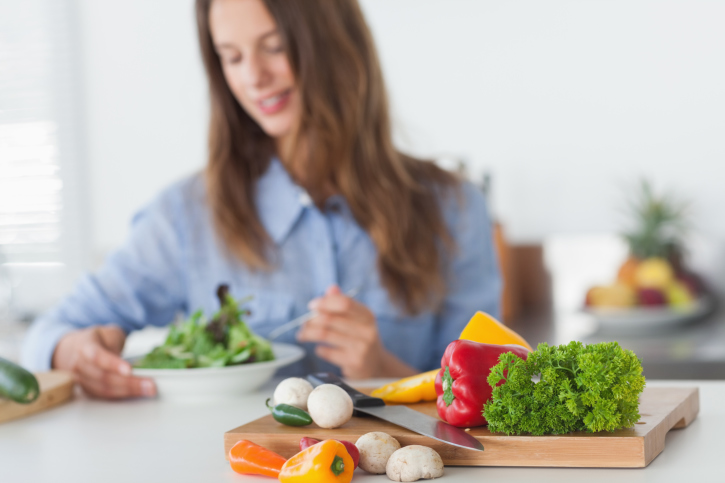 Do you know what constitutes a healthy diet? A healthy diet provides your body with all of the essential nutrients it needs and includes a variety of foods. Here are some nutrition basics to help get you started on your path to better eating habits.
Healthy Eating Made Simple
Move over, food pyramid—there's a new guide in town! This "new" guide for healthy eating is called MyPlate. It not only helps you eat better, but serves as a visual tool to illustrate portions of what you should be eating at every meal. MyPlate divides your "plate" into four categories: grains, fruits and vegetables, and protein. There is also the added category of dairy. MyPlate covers all of our macronutrients, which are protein, carbohydrates, and fats. These three nutrients should make up the bulk of our diet.