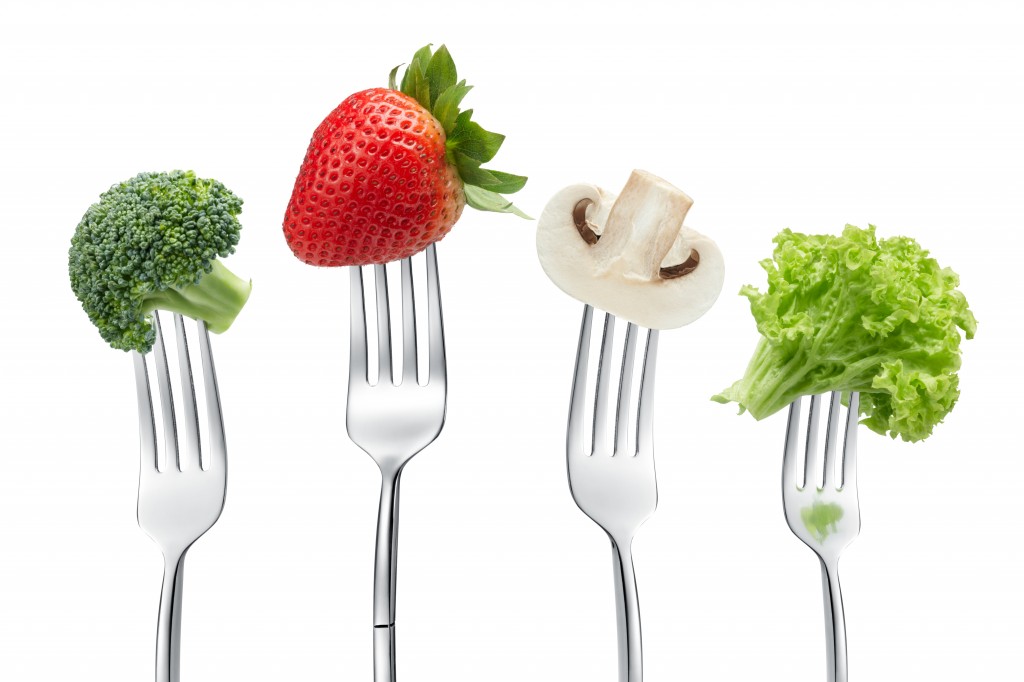 Childhood obesity is on the rise, according to a study done by the Journal of the American Medical Association, and has more than doubled in the past 30 years. Obese youth are more at risk to develop health issues like cardiovascular disease, high cholesterol and high blood pressure. In a population-based sample of youth ages 5 through 17, 70 percent of obese youth had at least one risk factor for developing cardiovascular disease, according to the Journal of Pediatrics.
Eating healthier can be the biggest preventative step against fighting childhood obesity. However, getting your child to eat healthy foods can be a big challenge. Forcing or tricking your children to eat fruits and vegetables may seem like a good idea at first, but educating them on healthy eating can promote longer-lasting eating habits. Health Advocate offers the following tips to help get your child on track to a healthier lifestyle.
Make meals fun. Spend time creating menus with your kids. Shop for the food and prepare it together. Have your kids take care of some of the easier steps, like washing fruits and vegetables, shredding lettuce with their hands, shucking corn, or snapping string beans. Try to engage your kids in the whole meal preparation.
Grow a garden. Plant a garden this summer. Choose from a variety of colorful fruits and vegetables, like tomatoes, strawberries, peppers and cucumbers. If kids can watch what they planted grow, they may be more likely to be interested in, and willing to accept, these foods.
Take a trip. A simple online search can help you locate organic farms in your area that grow produce and will take you and your family on a tour of their fields, allowing everyone to pick fresh fruits and vegetables. Go for apple picking in the fall, or blueberry and peach picking in the summer. You can also bring the kids to your local farmer's market to have them help you choose fresh fruits and vegetables. Then take your fresh produce home and prepare a nice treat together!
Check out recipes. Go to the library or a bookstore and look for some kid-friendly cookbooks. Let your kids choose recipes they would like to make. Have them write the list of ingredients needed, accompany you to the grocery store to buy the ingredients, and then make the recipe together.
Talk to your child's pediatrician about more ways to get them to eat healthier foods. Don't have a pediatrician? If you're a Health Advocate member, call us today to speak to a Personal Health Advocate who can help you locate one. Some Health Advocate members may also have access to our Wellness Coaching service—if this is one of your Health Advocate benefits, you can also speak with one of our Wellness Coaches, who can help you and your family reach healthy goals such as improving your diet or increasing your fruit and vegetable intake.
Not a Health Advocate member?  Check out these websites to help you get your kids to eat healthier food:
Produce for Better Health Foundation (PBH) – Educates people on the health benefits of adding more fruits and vegetables to your diet. www.pbhfoundation.org
http://www.foodchamps.org– This site offers fun games for kids of all ages about eating healthy.
http://www.fruitsandveggiesmorematters.org/main-recipes– This site offers a database of over 1,000 healthy recipes that involve fruits and vegetables.
Original source https://blog.healthadvocate.com/2013/06/is-your-child-overweight-try-focusing-on-healthier-eating/