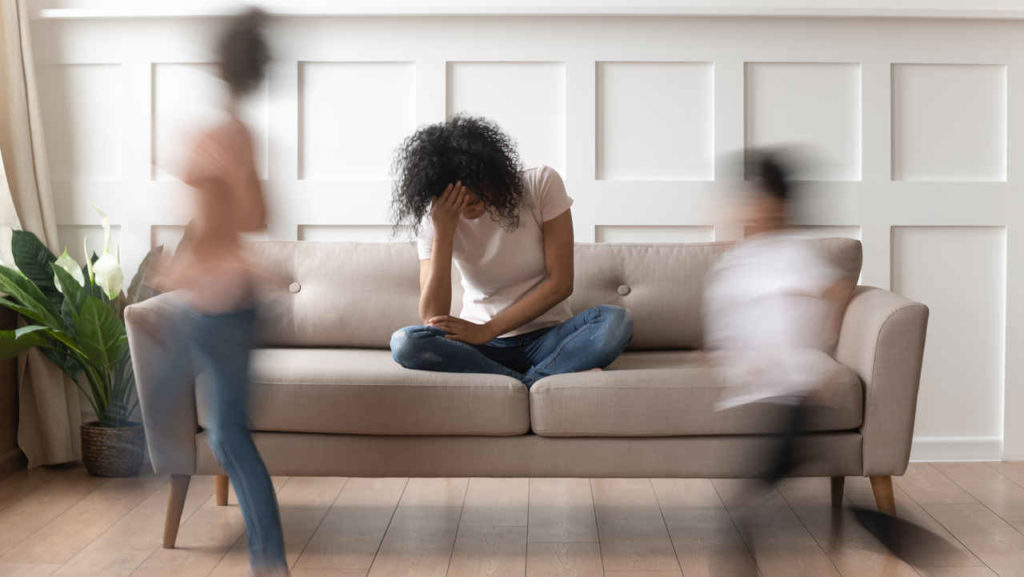 Here's how to not let the COVID-19 pandemic get the best of your mental health.
The normal demands of daily life were already stressing out more than half of all Americans, according to a 2019 Gallup poll. Then COVID-19 really flipped our world upside down.
We started out being stuck at home and isolated from friends and family. Had to deal with fears of getting sick and adapting to new routines like helping kids with schoolwork or working from home (or not working at all). We've been disappointed about cancelled vacations and celebratory events. And many face financial concerns and uncertainty about the future. Even as restrictions have eased, in many cases our stress hasn't.
If you're feeling especially stressed or anxious right now, you're not alone. Children, teens and older adults are particularly susceptible to mental health issues due to the changes we're enduring. If you're on the frontlines of this pandemic, you're likely also dealing with more than your fair share of emotions.
Some stress and anxiety is to be expected with all that's been going on in the last few months. But here are 7 signs the pandemic is taking a toll on your mental health:
You're experiencing changes in eating patterns (overeating or hardly eating at all)
Your use of alcohol or drugs has increased
You have difficulty sleeping and/or you're having bad dreams
You're constantly worried about your health and your family's health
You have strong feelings of insecurity, powerlessness, sadness and/or anger
You have difficulty concentrating and/or making decisions
You're crying more than usual
Sometimes all you need to combat the effects of what's happening around you is to make your mental well-being a priority. Here are 4 things that may help:
Insist on "me" time. Even 20 minutes alone each day can have a restorative effect. Enjoy a hot bath, read in a quiet corner, take a walk outside or sneak in a nap.
Take care of your body. Move around often and stretch. Online yoga and meditation sessions may help reduce stress. Eat fresh, healthy food and drink lots of water. Get enough sleep.
Take news breaks (and social media breaks, too). No one wants to hear bad news 24/7. Stay informed but limit the time you spend watching the news or scrolling through Facebook.
Reach out to people who lift your spirits. Video conferencing keeps people connected when they can't physically be together, but a phone call or text also does the trick.
If these strategies don't help, it may be time to talk with a mental health professional. Many therapists offer telehealth appointments if you don't feel comfortable meeting in-person.
Copyright 2020 © Baldwin Publishing, Inc. All rights reserved.  Health eCooking® is a registered trademark of Baldwin Publishing, Inc. Cook eKitchen™ is a designated trademark of Baldwin Publishing, Inc. Any duplication or distribution of the information contained herein without the express approval of Baldwin Publishing, Inc. is strictly prohibited.