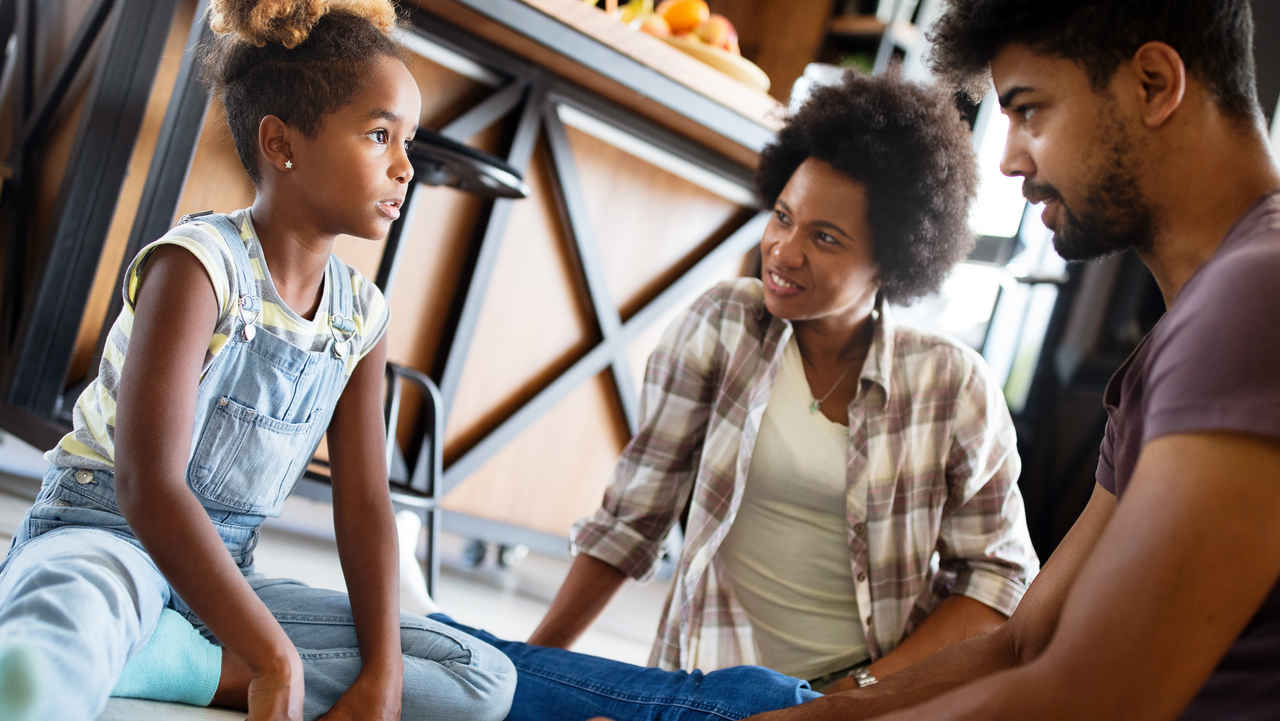 These tips can help you talk about difficult subjects with your children.
There's a lot going on in the world right now – and much of it may be confusing, upsetting and scary to your children no matter what their age. With unrest in cities across the nation and a pandemic that's still going on, everyone is on edge. Stories of social injustice, protests and violence flood traditional and social media. And even if you can somehow keep your kids from seeing what's portrayed in the media, they may likely be picking up on your own anger, sadness, concern or fear.
It's hard to know exactly what to say to children right now. But as a parent, it's important to be able to discuss serious subjects that address kids' concerns and make them feel safe.
This video includes a few tips to help you talk to your children about serious – and difficult – subject matter, including:
Keep calm. Your tone is just as important as what you say.
Listen. Keep an open mind for all questions and concerns.
Inform. Share unbiased, truthful information that is appropriate for their age.
Comfort. Assure them you are always there to help.
Copyright 2020 © Baldwin Publishing, Inc. All rights reserved.