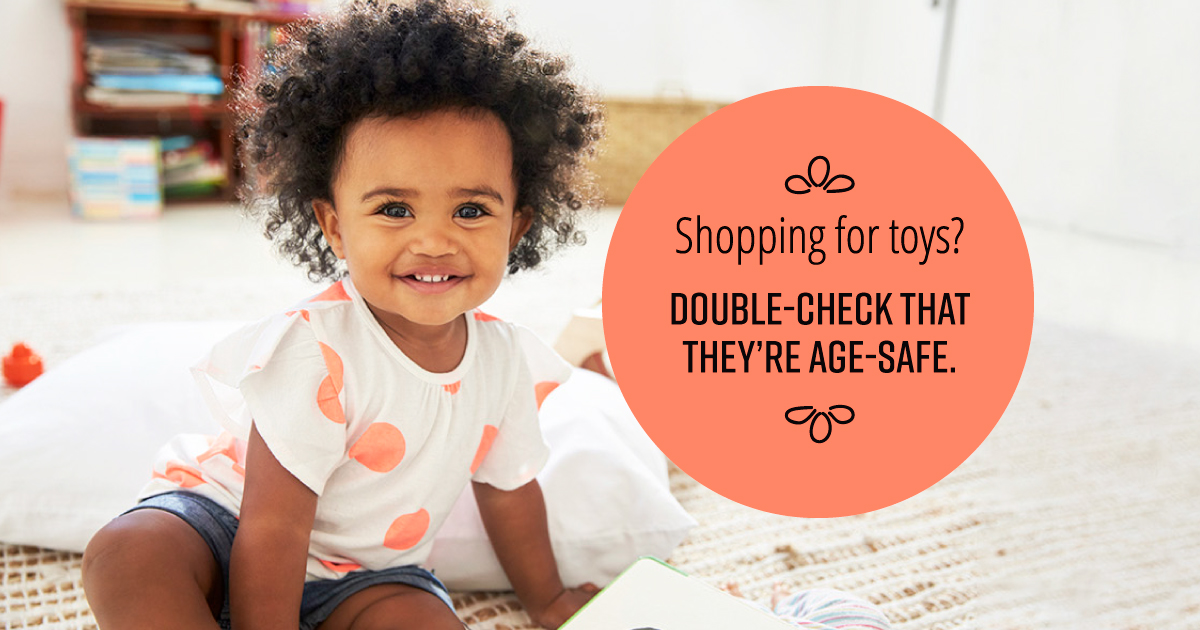 If you're scrambling to find the perfect toys for the kids on your holiday list, you have a lot of options. But whether you're shopping online or standing in line, you can't play it too safe when choosing children's toys.
Every year, hundreds of thousands of children nationwide wind up in hospital emergency departments because of toy-related injuries. To be sure the toys you give will only produce smiles, keep these seven tips from the American Academy of Pediatrics, the American College of Emergency Physicians and Safe Kids Worldwide firmly in mind:
Choose age-appropriate toys—no exceptions.Always take the time to read the toy's warning label for a recommended age range. Toys that are above a child's age range may pose a safety hazard.
Watch out for choking hazards.Toys with small parts can be fatal for babies, toddlers and all children who still put objects in their mouths—typically, that's kids ages 3 and younger. In particular, steer clear of balloons, marbles, small magnets, small balls and toys with removable parts.
Give stuffed toys the once-over.Make sure all the parts are on tight and the seams and edges are secure. Take off any loose ribbons or strings—babies and tots can strangle in them. And avoid toys stuffed with small, beanlike pellets—kids might swallow or choke on them.
Don't forget the helmet.If you're surprising a lucky child with a new bike, skateboard or other riding toy, be certain to include an appropriate helmet to help prevent a serious head injury.
If you choose plastic toys, buy only sturdy ones.Thin plastic toys may break easily.
Avoid certain toys altogether.Pass on:
Toys that shoot objects in the air. They can cause serious eye injuries. The small objects could also be choking hazards.
Toys that make loud noises. They might damage your child's hearing.
Toys with toxic materials. They could poison a child, so be sure the label says "nontoxic."
Check for toy recalls.Visit recalls.govand use the search feature.
How savvy are you about toy safety? Test your knowledge with this quick true-or-false quiz.
Original Source: https://pennstatehershey.netreturns.biz/HealthInfo/Story.aspx?StoryId=271ff4d0-0a72-4225-ba10-fc0e62a0b9e7#.XXFuxChKiUk