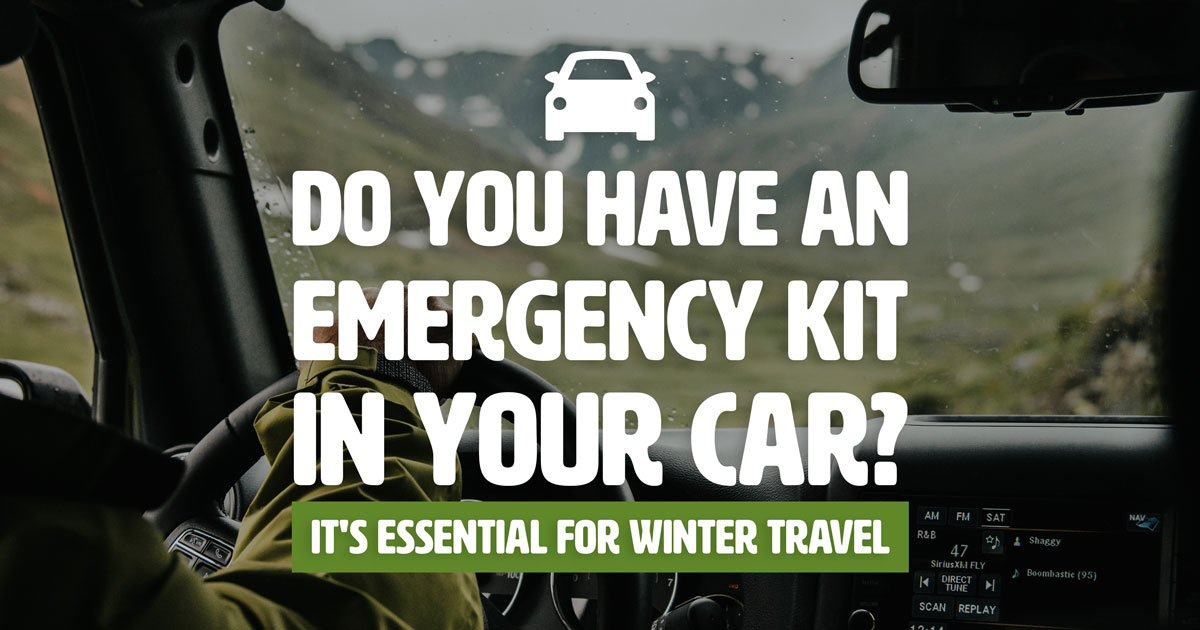 If you're leaving home for the holidays, wintry weather—plus all that extra traffic—can make even a short trip hazardous. Wherever you're headed, these six tips will help you and your family arrive safely:
Check the weather before you go.Does the forecast look iffy? Then drive only if it's absolutely necessary. Leave plenty of time so you won't feel rushed on the road. Be sure to share your schedule and route with somebody else. And stick to main roads—skip the back ones and shortcuts.
Stock your car with a winter emergency kit.Don't leave home without these items:
Snow shovel, broom and ice scraper.
Sand or cat litter in case you get stuck in the snow.
Jumper cables, flashlight, batteries, matches and road flares.
Blankets, cellphone with charger, water, food and necessary medicine.
Start fresh.Get a good night's sleep—that's typically at least seven hours of shut-eye. If you start to feel sleepy behind the wheel, switch drivers or pull over to a safe place (such as a lighted rest stop) and take a break. Simply turning up the radio or cracking open a window won't keep you alert.
Always buckle up—no exceptions.See that everybody else in your vehicle is safely restrained, too, either with a seatbelt or in a car seat.
Be aware that a car seat and a bulky winter coat can be a dangerous combination. Thick outerwear under a car seat's harness can make the seat less effective in a crash. Keep little ones warm by placing blankets over the harness straps.
Focus on the road.Stay off the phone—and don't text—when you're behind the wheel. Especially during the holidays, driving demands your complete attention.
Designate a driver.Alcohol affects decision-making and driving-related skills long before a person appears intoxicated. And it's easy to misjudge how long the effects of alcohol last. If you're going to drink, don't drive.
Original Source: https://pennstatehershey.netreturns.biz/HealthInfo/Story.aspx?StoryId=706abcf7-9ac8-4d3f-8148-66bf43b44283#.XXFzvyhKiUk