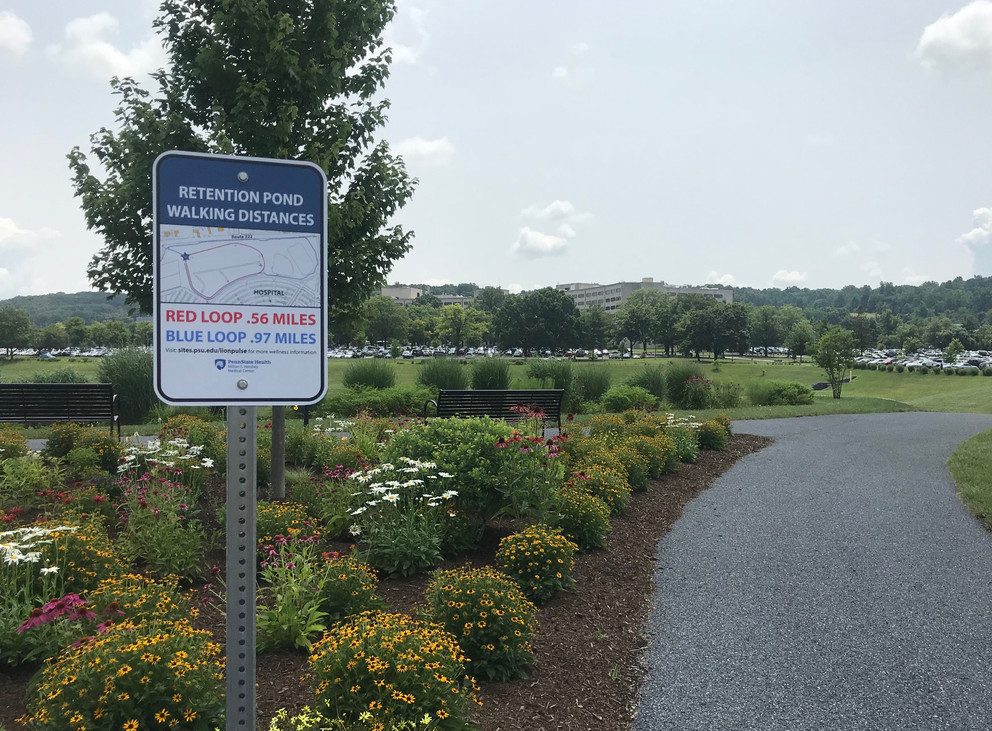 HERSHEY, Pa. — Interested in health and wellness topics but don't know where to turn for more information? A recent Penn State LionPulse survey found that you aren't alone. Approximately 30% of individuals are unsure of where to go for wellness initiatives and additional information, while another 20% turn to Google for help. As a result, LionPulse, an outreach effort of Penn State PRO Wellness, is working to increase awareness among employees and students of the existing wellness benefits, health resources and opportunities that Penn State Health offers.
The passionate individuals behind the initiative include health champion and exercise physiologist Deborah Tregea and the LionPulse Hershey wellness committee. Together, the team decided to use LionPulse funds, provided as a result of a Penn State Strategic Plan seed grant, to promote the many existing Penn State Health wellness programs via three different efforts:
Road show events— Delivering wellness information at various events on campus to display wellness opportunities to students, faculty and staff.
Information stations— Providing interested departments with materials to create a wellness information station in breakrooms, hallways or offices.
Bringing Wellness to You— Supplying interested departments with a choice of a healthy food basket or a one-hour stretch/yoga break with wellness resources.
To date, the Bringing Wellness to You initiative has been well received, successfully offering 17 healthy snack baskets/activity breaks to nearly 400 students and employees at both the Milton S. Hershey Medical Center campus and surrounding clinics and offices.
Feedback about the initiative has been positive. One attendee shared that "[The yoga stretch break] was awesome! I'm more flexible now. We should do this again." Another raved about the yoga instructor, saying, "It was amazing! Marisa was absolutely fantastic!" Others in attendance were just happy for an opportunity to participate in a team-building activity: "Our whole group loved it and now everyone is set and ready for our educational summit. Thanks again for offering this amazing experience!"
The wellness committee also has established seven information stations in different departments to help guide employees on where to find wellness information. In addition, the LionPulse Hershey wellness committee also attended five tabling events to promote current wellness offerings, reaching nearly 675 individuals.
Most recently, the LionPulse Hershey team added trail signs along the Hershey campus' retention pond. The trail signs highlight maps of two trails, one that is approximately a half-mile long and another that is roughly 1 mile in length. The wellness committee hopes that the signs will encourage employees to get active during breaks with a quick 10- or 25-minute walk.
Interested in future LionPulse events on your campus? To stay on the pulse with wellness events and resources, visit sites.psu.edu/lionpulse. LionPulse is a Penn State PRO Wellness initiative to enhance wellness within the Penn State community, funded through a seed grant to support the University's strategic plan. Since fall 2018, LionPulse has worked with a network of health champions and wellness committees across 11 Penn State campuses.