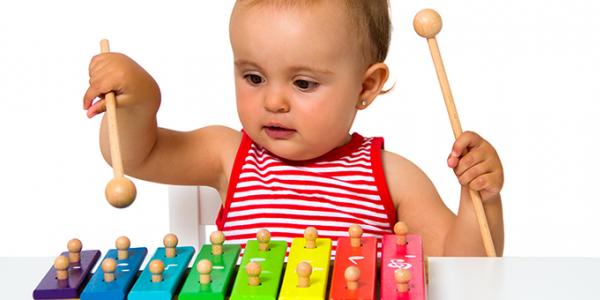 In addition to being safe (see Safety and children's toys below), good toys for young children need to match their stages of development and emerging abilities. Many safe and appropriate play materials are free items typically found at home. Cardboard boxes, plastic bowls and lids, collections of plastic bottle caps, and other "treasures" can be used in more than one way by children of different ages. As you read the following lists of suggested toys for children of different ages, keep in mind that each child develops at an individual pace. Items on one list—as long as they are safe—can be good choices for children who are younger and older than the suggested age range.
Safety and children's toys
Safe toys for young children are well-made (with no sharp parts or splinters and do not pinch); painted with nontoxic, lead-free paint; shatter-proof; and easily cleaned.
Electric toys should be "UL Approved." Be sure to check the label, which should indicate that the toy has been approved by the Underwriters Laboratories. In addition, when choosing toys for children under age 3, make sure there are no small parts or pieces that could become lodged in a child's throat and cause suffocation.
It is important to remember that typical wear and tear can result in a once safe toy becoming hazardous. Adults should check toys frequently to make sure they are in good repair. For a list of toys that have been recalled by manufacturers, visit the Consumer Product Safety Commission website.
Original source https://www.naeyc.org/resources/topics/play/toys