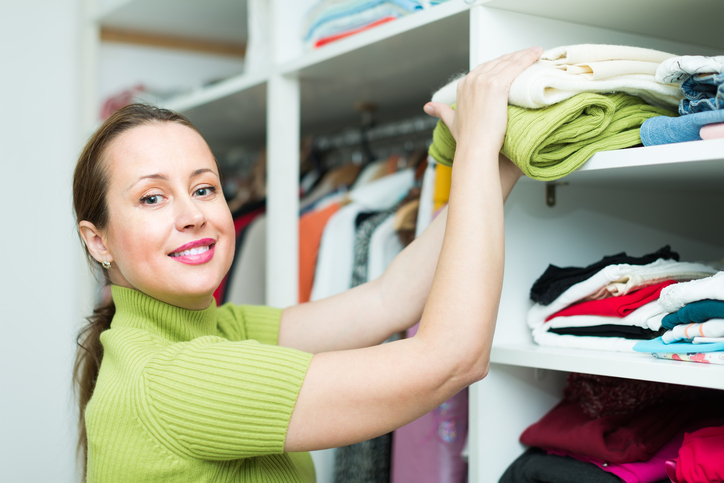 Spring is here, which means it's time for spring cleaning! While stuck inside, get a jump-start now by tackling one of the bigger projects – your closet. Having a disorganized, overflowing closet can create stress, making you feel overwhelmed while simultaneously believing you have nothing to wear (because you can't find it!).
Paring down the items in your closet can make getting dressed simpler and more fun because you actually like everything in your wardrobe. Plus you'll be able to find your favorites easily without digging through shoe boxes, dry cleaning bags or that bridesmaid dress from 10 years ago that the bride swore you'd wear again. Try these steps to help declutter your closet, and in the process declutter your mind!
Start off easy. To get warmed up, pull your absolute favorite items from the closet, the ones you seek out time and time again and find yourself wearing over and over. Give each a good look – do they need any minor repairs or dry cleaning? If so, put them aside to take to the tailor or dry cleaner. Otherwise, rehang and set aside for the time being.
Now that you're warmed up, examine each remaining item and ask yourself the following questions:
Does it fit well?
Is it flattering?
Have I worn it in the last year? (This may not apply for special occasion items.)
Is it still in good shape/quality?
Can I mix and match the item easily with other pieces in my wardrobe?
If you answered no to any of these questions, set those items aside in a different pile.
Original source: http://blog.healthadvocate.com/2018/02/declutter-your-closet-declutter-your-mind/