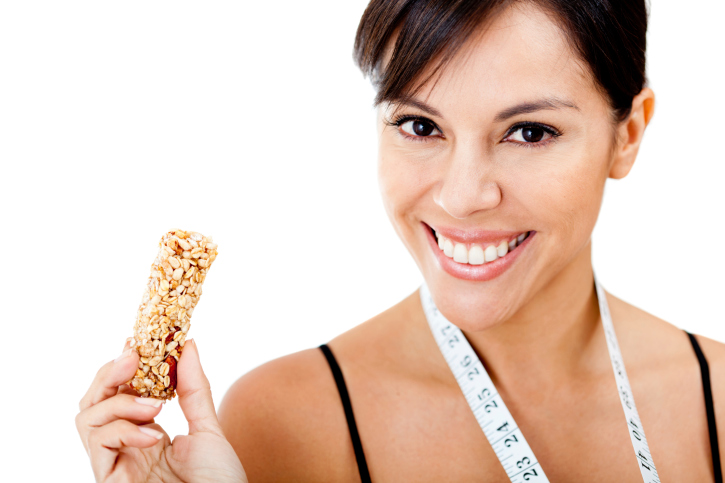 Looking for a quick and convenient snack to help fuel you during the day? Then you may be interested in granola bars! Although they have a reputation of being healthy, some granola bars are not, so it is important to be discerning when selecting them. The easiest way to ensure a healthy option is to prepare them yourself. It's actually really simple to make your own! Read on to learn more about buying and making granola bars.
When buying your granola bars…
Always check the ingredients to make sure you're making a healthy decision. Keep these tips in mind when purchasing granola bars!
Look for healthy, natural ingredients. When reviewing ingredients look for those you recognize and know to be nutritious, such as whole grains, fruit, nuts and seeds.
Avoid unnecessary filler ingredients such as candy pieces, chocolate chips, marshmallows, etc. These things are okay in moderation, but if you're looking for a granola bar to be a staple of healthy eating, it's best to avoid those kinds. You should also try to avoid granola bars with hydrogenated oils.
Make sure the healthier ingredients are listed first. In any food, the order in which ingredients are listed is important. Those that are listed first compose the majority of the food.
Aim for less sugar. Many granola bar manufacturers will sneak in added sugar to improve the taste. Avoid added sugars, specifically high fructose corn syrup.
Opt for bars with natural sweeteners. Look for natural sweeteners such as dried fruit, maple syrup, honey and cane sugar.
Find your fiber. If you're looking for a granola bar to keep you satisfied, you'll want to choose a bar that contains 3 to 5 grams of fiber.
Be wary of low-carb claims. Some granola bar manufacturers have jumped on the "low-carb" bandwagon and mislead customers into thinking they're healthier. However, sacrificing carbs often means less fiber and more unhealthy fillers to compensate.
Power with protein in order to keep you feeling full and energized throughout the day. Look for granola bars with about 5 grams of protein.
Examine fat content. If the saturated fat content makes up most of the total fat of the granola bar in question, leave it on the shelf. If the fat content is higher than the amount of saturated fat, it may indicate that healthy monounsaturated and polyunsaturated fats make up the majority of the fat content.
If you plan on preparing your own granola bar…
Check out some of these great recipes!
Healthy 5-Ingredient Granola Bars – This super-simple recipe may become your go-to granola bar. It only requires 5 ingredients, and you don't have to bake them!
Granola Bars – This recipe requires baking, but it packs a nutritional punch with the inclusion of sunflower seeds, dried fruit and almonds.
4-Ingredient Banana Oat Bars – The only sugar these bars contain is the naturally occurring sugar from bananas and dried dates, but they will still taste sweet!
Gluten Free Dairy Free Fruity Granola Bars – These "free from" tasty granola bars are loaded with fruit!
Original Source: http://blog.healthadvocate.com/2016/05/buying-and-making-healthy-granola-bars/