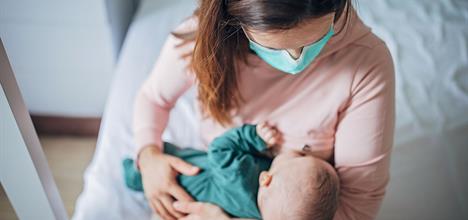 The outbreak of COVID-19 is a stressful time for everyone. This may be especially true for mothers who are breastfeeding and concerned about their baby's health. However, new moms can successfully start and maintain breastfeeding during the pandemic, with some recommended precautions.
Your pediatrician is here to ​help
After leaving the hospital, it is important that your baby's first follow-up visit happen in person so your baby can be measured and weighed accurately. Many doctors are scheduling newborn visits during specific times (such as first thing in the morning) to limit exposure to sick patients. While some doctors are also doing more work via phone and video, this is not the best option for newborns.
Remember
Breastfeeding is a key preventive health step for baby and mother, even during the pandemic. Talk with your pediatrician about how to keep your baby healthy and what resources might be available in your community to help you.
Original source: https://www.healthychildren.org/English/health-issues/conditions/COVID-19/Pages/Breastfeeding-During-COVID-19.aspx