If constant comparisons leave you feeling like you're coming up short, you're not alone. But you can take action.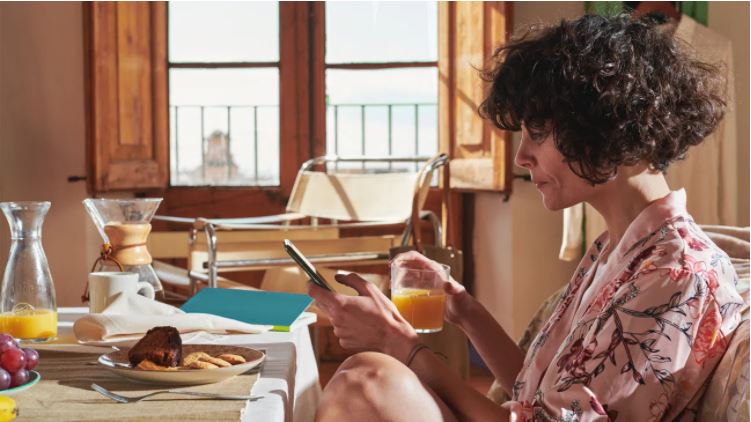 I wish I could be as chill as she is. I wish my house were that minimalist and immaculate. She makes parenting look so easy. I should be able to maintain a schedule like that. Her kids rarely use screens and play independently for hours.
For many of us, this is what our inner chatter sounds like on a regular basis — which quickly morphs into: I'm not enough. What's wrong with me?
If you're also living with a mental health condition, these thoughts might be even more frequent or cruel.
As a mom with anxiety, you might assume other moms don't have the same fears — which, of course, makes you feel like an outcast.
As a mom with depression, your heart might sink whenever you see a smiling, carefree mom picking berries in some sunny field with her kids, and you may wonder: How did she even get out of bed?
Why do we compare ourselves to others?
"Humans are naturally creatures of comparison, but girls and women are especially vulnerable," says psychotherapist Erika Ames, LCSW.
"Women are often implicitly trained to look to others for permission and to make sure they're doing it right. And that urge only gets stronger when women become mothers," she said.
In our pursuit to get it "right," we turn to sources like social media to help us determine standards for everything from the cleanliness of our homes to the activities our toddlers should be doing, says Elizabeth Gillette, LCSW, an attachment-focused therapist.
We also make comparisons because we're innately social beings who yearn for high-quality relationships and worry what others will think, says Jill A. Stoddard, PhD, a psychologist and author of "Be Mighty: A Woman's Guide to Liberation from Anxiety, Worry, and Stress Using Mindfulness and Acceptance."
Moms have told Stoddard that "they feel like everyone else has some special key to life — that others know what to say, how to succeed, and how to be confident, stress-free, and happy — but somehow, they were absent on the day those keys were handed out."
"They report feeling incapable when they struggle with anxiety or productivity while other moms show up to school with Pinterest cupcakes," she says.
We also compare ourselves to others because we want to do what's best for our kids, so we search for areas we might be "falling short" in order to improve, points out psychotherapist Saba Harouni Lurie, LMFT.
How can we reduce comparison making?
Comparing ourselves may feel like a reflex. But we don't have to let it dictate our lives. These eight tips can help.