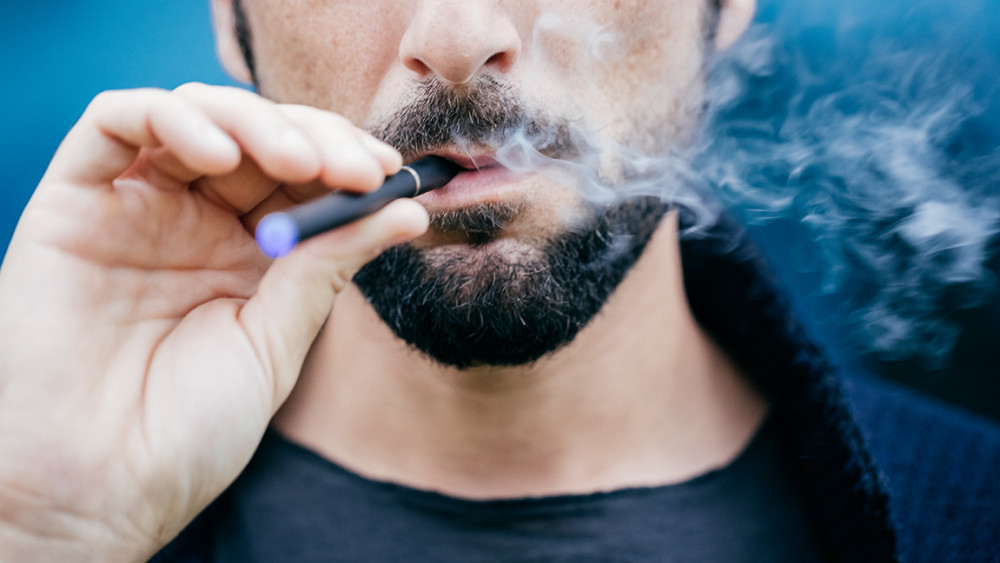 If you enjoy vaping, or you've considered puffing on an e-cigarette, chances are you're a smoker trying to ditch the death sticks. You've probably heard cigarettes' electronic brethren are less damaging to your lungs, deliver less uber-addicting nicotine and, fingers crossed, can help you wean off the traditional kind.
Some of that is true—but just because e-cigarettes are healthier doesn't make them healthy, says Stanton Glantz, Ph.D., a cardiologist and director of the Center for Tobacco Control Research and Education at the University of California San Francisco. In fact, the first long-term study on vaping, published Dec. 16 2019 in the American Journal of Preventive Medicine, has found a link between e-cigarette use and an increased risk of chronic lung disease. Data from users was collected in 2013–2016, then analyzed in 2018–2019, after which researchers found e-cig users were 30 percent more likely to have developed a chronic lung disease the likes of asthma, bronchitis, and emphysema, than people who didn't smoke.
Here, a run-down of the most common myths—and the stark reality—around what vaping with an e-cigarette actually does to your body, brain, and life.
Original source: https://www.mensjournal.com/health-fitness/are-e-cigarettes-better-than-smoking-what-vaping-does-to-your-body/