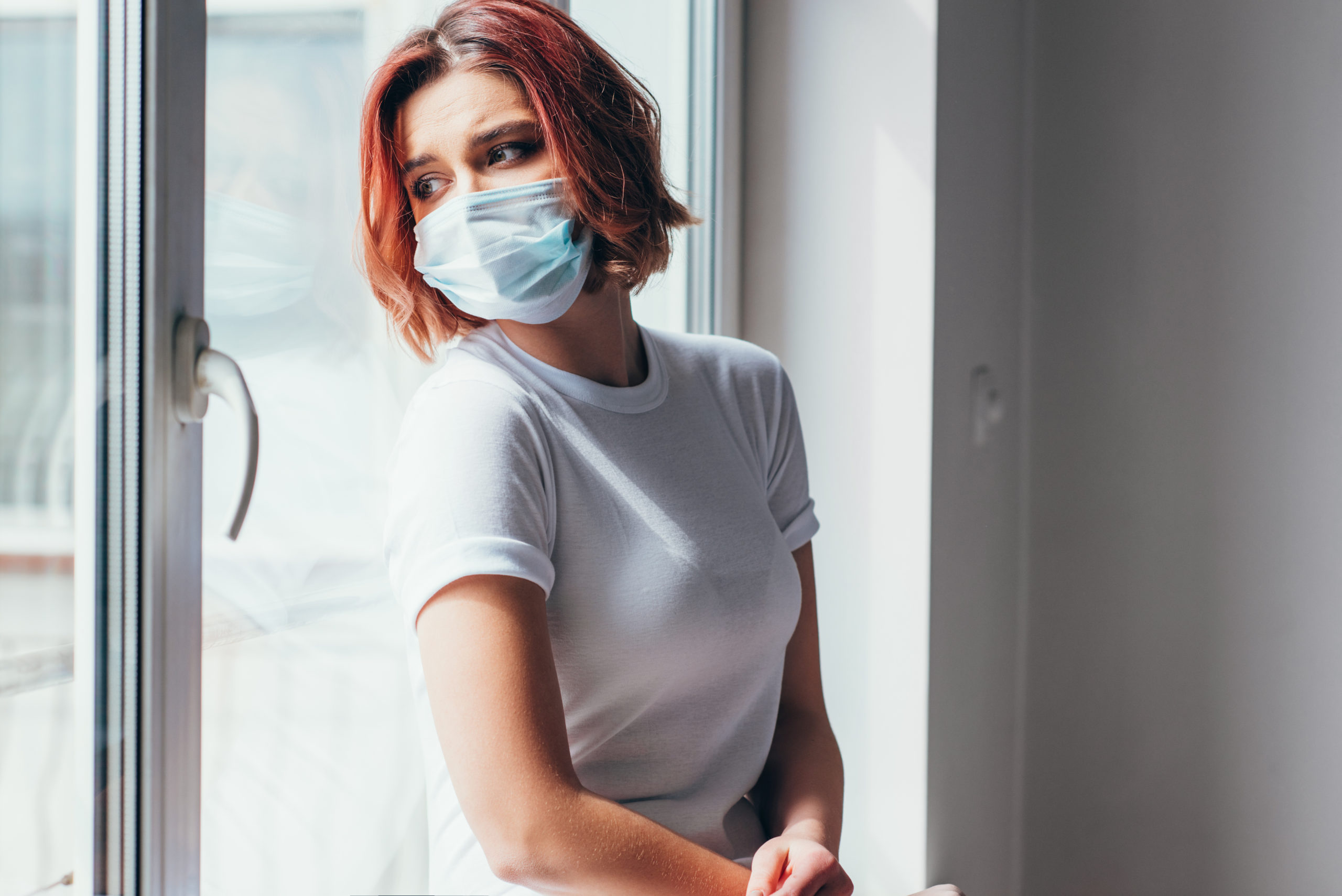 Feeling uneasy about getting back to everyday life? If so, these tips can help.
During the height of the pandemic, staying home 24/7 felt strange and uncomfortable for most of us. But as restrictions began easing and things started to reopen, many people suddenly felt something they didn't expect to feel. Although we may have initially been excited to get "back to normal", it now seems that venturing away from the safety of our homes is what feels strange and makes us feel uncomfortable.
Until there's a vaccine for COVID-19, feelings of fear and uncertainty about resuming our normal lives and everyday activities are going to be common. They're so common, in fact, that mental health experts have already given those feelings a name – "re-entry anxiety" or "re-entry panic syndrome."
The good news is that a healthy amount of re-entry anxiety helps us adjust gradually and makes us more likely to take recommended precautions. But if you're feeling very anxious about getting back into the world or your anxiety is interfering with other aspects of your life, here are a few tips that may help:
Don't wait. You'll need to go out eventually, so the longer you put it off, the more anxious you will feel. If you put off going out for too long, your anxiety will keep building and may become harder to manage.
Start small. Your first time out in public shouldn't be a high-risk activity like congregating in a large group of people where social distancing is impossible. Begin with short, less stressful outings to places you'll feel the safest, like picking up a takeout order or walking in the park.
Focus on what you can control. Even if you follow recommended guidelines like wearing a mask and staying 6 feet away from others, it doesn't mean everyone around you will be doing the same. So it's up to you to do what you can to feel safe. If you encounter people not taking precautions, stay even more than 6 feet away or leave the area and go someplace else.
Try the buddy system. You likely have friends and family members who are feeling the same anxiety that you are about going out in public. You might feel less anxious if you venture out together (while still following your area's recommended guidelines).
Choose the right time. No matter where you're headed, try to avoid the busiest times. If you want to pick up an order from a restaurant or grocery store, ask when the slowest times are so you won't encounter too many people when you arrive. Numerous businesses have instituted special shopping hours for people over 60, so if you're in that age group, take advantage of the smaller crowds.
Get help if you need it. If you feel that your anxiety is out of hand, or you're experiencing other symptoms of anxiety like lack of concentration, difficulty sleeping, heart palpitations or nausea, consider speaking with a professional. The pandemic has led to a surge in telemedicine, so you can consult with a mental health professional right from the comfort of your home if you wish.
Keep practicing good self-care. Try to get enough sleep, eat a well-balanced diet and continue connecting with friends and family daily, even if you do it remotely. Consider managing anxiety symptoms with regular exercise, deep breathing and meditation. Remember that alcohol caffeine and drugs can make anxiety symptoms worse.
Copyright 2020 © Baldwin Publishing, Inc. All rights reserved.