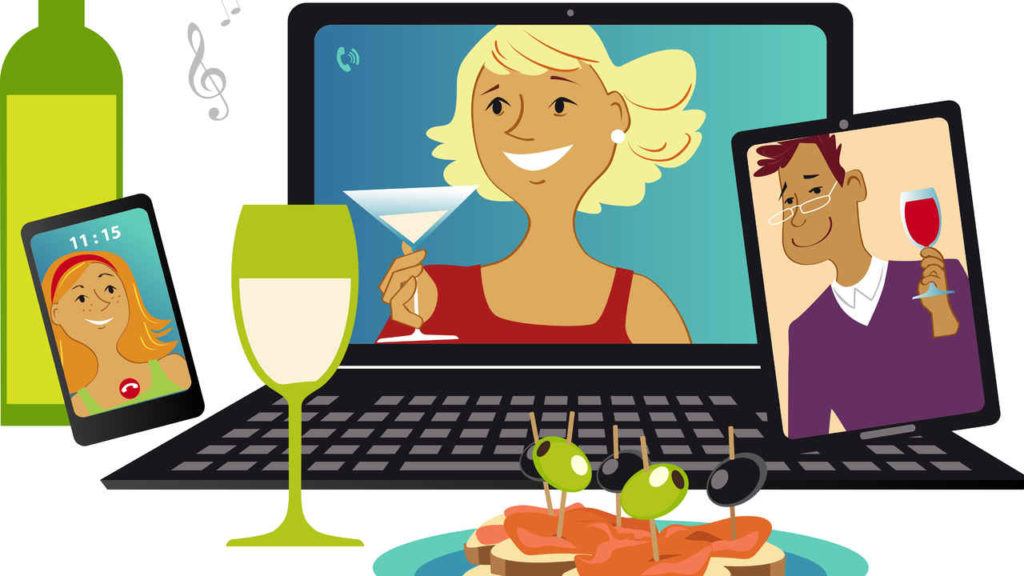 Humans are social beings. So when we're told to stay at home and keep away from other people, it's natural that we find it hard to do. But just because you're physically distant from friends and family doesn't mean you can't stay connected. In fact, doing so is a key factor in maintaining your mental health.
Here are 5 ways to stay connected while being apart:
Reach out and keep talking – Whether you call, text, email or use apps that allow you to see your family and friends, now is as good a time as ever to stay connected and keep the conversation going. It's also the perfect opportunity to reconnect with people who you may have been "too busy" to keep up with lately.
Organize "meet-ups" – You can't meet at the bar or the gym these days, but you can host a virtual meet up to keep people together. Many people use FaceTime, Zoom, Skype and other technology to see their favorite people while stuck at home. Set up a virtual happy hour with friends. Play online games while chatting and laughing. Organize a virtual book club. There are numerous ways to create virtual togetherness – and many companies are making it easier than ever for you to do so.
Join a new group – Joining an online group connected to something that interests you is a great way to meet new virtual friends. For example, if you sew, hospitals are asking people to sew masks and you can join a group for sewing enthusiasts who share your desire to help. Like to work out? Many gyms are offering virtual classes as well as private Facebook groups where members can post photos and videos and give each other virtual high-fives.
Take an online class – Not only is now the perfect opportunity to learn something new or brush up on old skills, but most online classes are set up to encourage discussion and communication among students so you can chat away about the course and get to know one another.
Embrace social media – While there may be downsides to social media, it's a way to stay connected to people in your life you can't temporarily see. Use social media wisely to stay in touch, see photos of people you know and enjoy some funny memes and videos. But don't rely on social media as your only way of "communicating" with the outside world – and if you find that what you see makes you more anxious than happy, take a social media break.
Original source: https://www.baldwinpublishing.com/coronavirus-content/#article/5-ways-to-stay-socially-connected-when-social-distancing
Additional Resources: