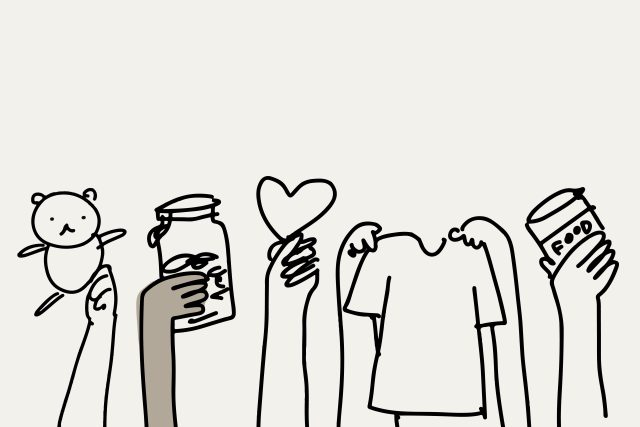 In the U.S. and around the world, many families are dealing with the impacts of the climate crisis, from unprecedented flooding to destructive hurricanes. The worst global food crisis in decades is putting millions of children's lives on the line, while conflicts around the world continue to displace families.
This year, there are simple ways to help families and those in need during the holidays. A single act of generosity – or five if you're feeling festive – can create positive change that children need right now.
1. Donate during the holidays to children in need
The world's children need us now more than ever. Rising conflict, displacement, climate shocks, and food prices, coupled with the fallout of the COVID-19 pandemic, are driving a massive food crisis across multiple countries around the globe, threatening millions of children's lives.
Save the Children is working around the clock this holiday season to address the most urgent needs of children.
This holiday, a donation to Save the Children can help make change that transforms children's lives – and the future we all share.
2. Join a team
This holiday season, join a team dedicated to creating a better tomorrow for children around the world.
Team Tomorrow is a new way to connect with the causes you care, from the climate crisis to inequality, by becoming a monthly donor and receiving a personalized experience. Once you join the team this holiday season, you'll have the chance to connect with other supporters passionate about similar causes and receive resources to help you advocate on behalf of children to create even more impact.
3. Raise your voice to help for the holidays
The holidays are as good a time as any to use your voice – and your social networks – to take action on critical issues that impact children and help others during the holidays.
Together with our political advocacy arm, Save the Children Action Network (SCAN), Save the Children champions the rights of the world's 2.3 billion children. You can join us and help during the holidays to create change for children.
4. Reach out often to loved ones
The 2022 holiday season may look different for friends and families this year. As travel restrictions and social distancing guidelines encourage us to stay home to help prevent the spread of COVID-19, it's more important than ever to stay connected.
From checking in by phone to scheduling weekly video chats, keeping in touch is a powerful way to help others during the holidays. A simple call may have the ability to help relieve anxiety and keep the winter blues at bay.
5. Give holiday gifts that keep giving
This year, the people on your holiday gift-giving list can feel good knowing your gift helps a child in need. Whether you decide to celebrate with a no-gift Christmas, make a donation for Hanukkah, or select an item through our Holiday Gift Catalog, there are so many ways to give back during the holidays and make a difference in a child's life.
Original Source: https://www.savethechildren.org/us/charity-stories/5-ways-to-help-during-the-holidays