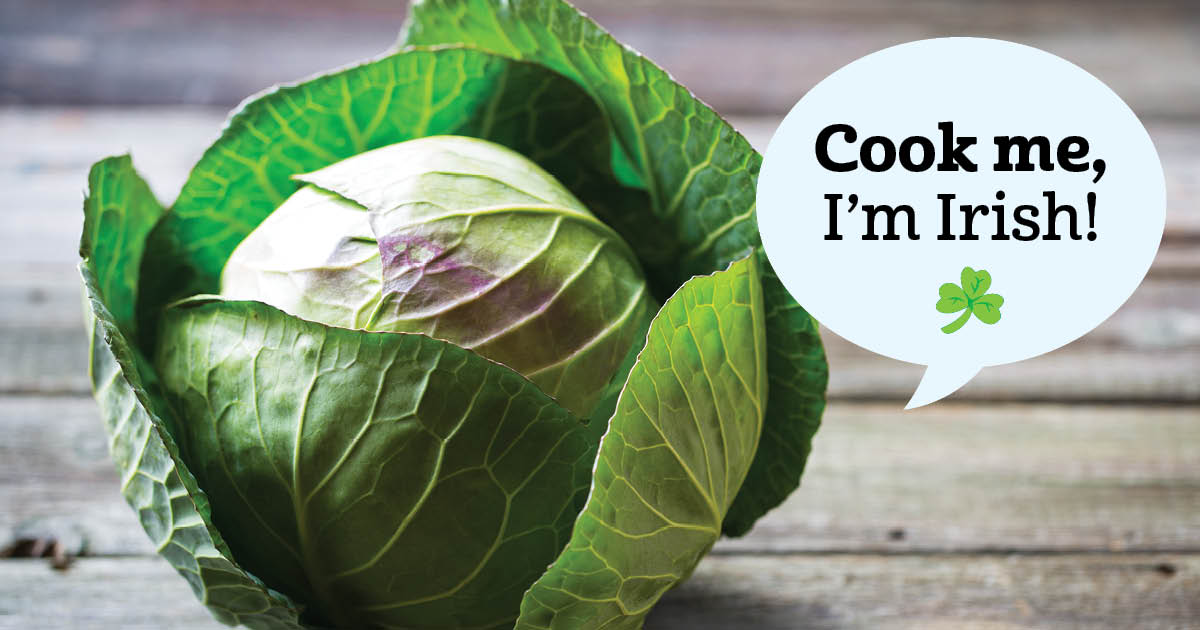 Planning a traditional St. Patrick's Day feast? Irish stew and soda bread may be the stars of the show. But this year, you might make some room in your menu for the humble cabbage too.
Cabbage is free of fat and cholesterol. It's very low in sodium and calories. And it's chock-full of vitamin C and other nutrients. That makes it a nutritional powerhouse.
While cabbage may look like a head of lettuce, it's actually a closer relative of crunchy vegetables like broccoli and cauliflower. And like them, it's sturdy enough to hold up to cooking, with a mild taste that lends itself to a variety of cuisines.
What to look for
There are more than 400 varieties of cabbage. Perhaps the most common in the produce aisle is green cabbage.
Choose cabbage heads that are heavy for their size with compact leaves.
Cabbage will stay good in the fridge for as long as a week.
Ready, set, cook!
Try one of these tasty ideas to get your cabbage fix:
Give corned beef and cabbage a makeover. For a healthier take on this traditional dish, swap the proportions to put cabbage front and center. Mix shredded cabbage and grated carrots with a bit of salt and sugar. Let sit for 30 minutes and drain. Then add a dash of vinegar, and sprinkle diced corned beef on top.
Take a crack at colcannon. Combine cooked cabbage, potatoes and onions into a mash. Shape the mix into patties, and brown them in the oven for 15 minutes at 425 degrees.
Build a better Reuben. To keep this sandwich healthy, use low-fat Thousand Island dressing, reduced-fat Swiss cheese and deli slices of turkey instead of chipped beef.
Go for slow-cooked goodness. Up your hamburger game by topping it with slow-cooked cabbage, lettuce, tomatoes, pickles and light mayo.
Leave the Emerald Isle behind. Cabbage's naturally mild taste makes it a welcome addition to any Asian stir-fry. Or use Asian cabbage in these Asian-style chicken wraps.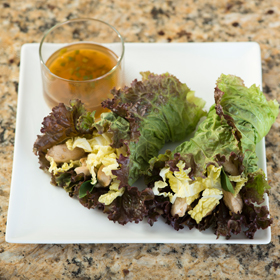 One last tip: If you think you're not a fan of the flavor, try adding a splash of vinegar or citrus, like lemon juice. Acids can help soften the slight bitterness of cabbage.
Sources: Academy of Nutrition and Dietetics; Produce for Better Health Foundation
Original source: https://pennstatehershey.netreturns.biz/HealthInfo/Story.aspx?StoryId=14f7e3a0-6d42-4ead-9534-092c0e669b33#.Xl6xnJNKhR4