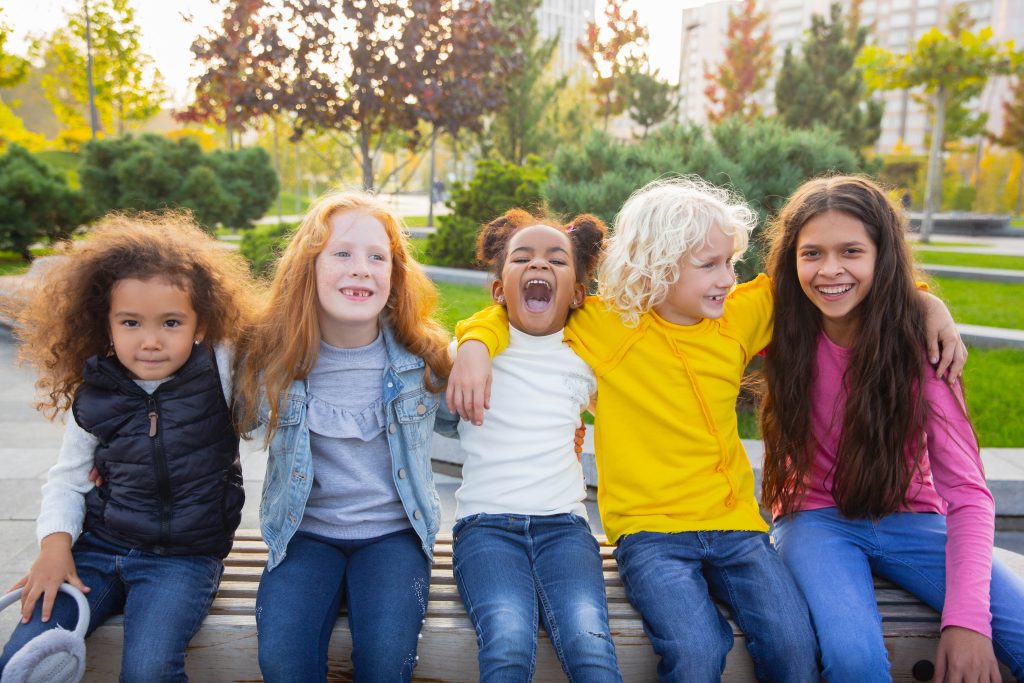 Whether you've known each other since preschool or only met a month ago, true friends are priceless and great relationships deserve celebration. From small favors to grand gestures, this list has something for every friend. So, choose one, or combine two… unless you're feeling adventurous enough to complete them all!
If you have a friend who's a morning person, get up early and meet for a coffee together. Or better yet, splurge on a full breakfast at their favorite restaurant.
Whether you keep up with friends on Facebook, Twitter, or Instagram, show some virtual love. Create an appreciation post on social media for everyone to see. (Note: It doesn't have to be a simple written message. Videos, memes, and pics are a great way to get creative!). Use #NationalFriendshipDay to encourage others to join in.
Do you have friendships that go way back? Recreate history by copying a photo from the good old days. Get your high school posse back together and create a "now" version of the final football game celebration or a special dance. Post the old and new versions of the pic on social media for a fabulous "then and now" moment for everyone to see.
 Find the perfect gift. Presents aren't only for birthdays. Search out something completely unique that shows you really know your bestie. One-of-a-kind crafted products are especially memorable.
 Instead of taking a moment, plan a whole day. Plan ahead and schedule a day in August when you and your BFF can take a mental health day with zero outside responsibilities or interruptions.
The best gifts come from the heart and are made with your hands. Create something memorable that your friend will cherish for years like matching jewelry or a painting.
Volunteering is not only a great way to meet new friends, but a fun and rewarding activity to do with your existing buddies. Find a cause you believe in and help out for a few hours. Giving back to your community releases endorphins and dopamine, often called the "helper's high", that positively alter your mental state, making an already great day even more enjoyable.
Far away places create opportunities to remember the past or build new experiences that will make great memories for the future. Take a road trip that reminds you of your college days or travel someplace new with a friend you haven't known as long.
If you don't have a lot of time, you can still take a moment to show your appreciation. Plan a quick break together for coffee, or even better, an ice cream cone.
 If you have friendships fondly remembered, it's time to get back in touch. It's common for friends to lose communication over the years of growing up. However, today's technology makes it easier than ever to reconnect. Search social media to send a message to someone you haven't contacted in a while.
 Binge-watching is an activity best shared with friends. Find a Netflix series neither of you have seen and watch the first season together. Make a pact to schedule time to finish the series together. If you've already watched The Office or Friends a thousand times, try a new original series coming to Netflix.
Get tickets for two to an event your friend would never be willing to splurge for. Whether your friend is dying to see a new movie or has never been out of the country, you can make dreams come true on any level big or small. Sharing the event will make the experience even more special than going alone.
 All friendships are familiar and comfortable, but unexpected activities are an exciting way to make new memories. Get out of your comfort zone and try something neither of you has done before.
Some people have a way with words. If you're the type who has trouble expressing your feelings, send a card to your bestie sharing the way you really feel. (Fun fact: National Friendship Day was founded by Hallmark in 1919. Although it was likely founded just to sell cards, it has been officially recognized by the United Nations since 2011.)
 If you're a hometown hero with a large group of friends, plan a simple celebration to get the whole group together. Whether you choose a barbeque, a dinner party, or a restaurant get-together; be sure to schedule in advance so everyone's included.
Youth is often a time filled with amazing dreams and experiences. If you were part of a high school rock band, reunite your band to share the music again. If you no longer play, instrument rentals are a good way to provide the missing tools for a special day. If you never played in a band, how about karaoke?
 Over the years, your friends have probably helped you in more ways than you can ever repay. Write a list of all of the things they've done to make your life a better place to be.
 In a time where people are always making "connections" through social media, many people feel more lonely than ever. Share the love by organizing an outdoor event at a public beach or park and invite strangers to become new friends. Advertise through flyers and social media to spread the word.
We all have tasks that we do especially well. Grant a favor to help a friend accomplish something they would ordinarily have to do alone. Cooking a meal or mowing the lawn can lift a burden from someone who is always busy. Offering help to someone without being asked is a touching way to show you care.
Celebrating friendships is something that shouldn't only last for a day. Make it last. In a busy world, it's easy to forget the things that are truly important. Simple reminders are a great way to keep your priorities intact and live a happier healthier life.
The best thing about personal friendships is that they are completely unique. Use the ideas on this list and pass them along for others to enjoy. Friendships aren't only an enjoyable experience, they're an important part of maintaining your overall health. Whether your circle of friends is large or small, keeping it intact is a vital part of maintaining the happiness that makes you who you are.
Original Source: https://www.ourfabriq.com/article/national-friendship-day