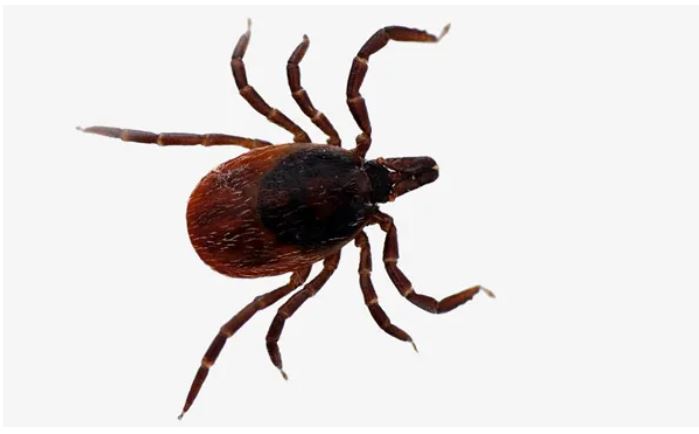 Overview
Lyme disease is an underreported, under-researched, and often debilitating disease transmitted by spirochete bacteria. The spiral-shaped bacteria, Borrelia burgdorferi, are transmitted by blacklegged deer ticks. Lyme's wide range of symptoms mimics those of many other ailments, making it difficult to diagnose (1, 2Trusted Source).
The blacklegged ticks can also transmit other disease-causing bacteria, viruses, and parasites. These are known as coinfections (1). These ticks that transmit Lyme are increasing their geographical spread. As of 2016, they were found in about half the counties in 43 of 50 states in the United States (3).
Lyme is the fifth most reported notifiable disease in the United States, with an estimated 329,000 new cases found annually (4Trusted Source). But in some states, estimates suggest that Lyme disease is profoundly underreported (4Trusted Source). Some studies estimate that there are as many as 1 million cases of Lyme in the United States every year (5).
Most people with Lyme who are treated right away with three weeks of antibiotics have a good prognosis.
But if you're not treated for weeks, months, or even years after infection, Lyme becomes more difficult to treat. Within days of the bite, the bacteria can move to your central nervous system, muscles and joints, eyes, and heart (6, 7).
Lyme is sometimes divided into three categories: acute, early disseminated, and late disseminated. But the progression of the disease can vary by individual, and not all people go through each stage (8Trusted Source).
Every individual reacts to the Lyme bacteria differently. You may have some or all of these symptoms. Your symptoms may also vary in severity. Lyme is a multi-system disease.
Here is a list of 13 common signs and symptoms of Lyme disease.
What to do if you suspect Lyme disease
If you have some of the signs and symptoms of Lyme, see a doctor — preferably one familiar with treating Lyme disease!
The International Lyme and Associated Diseases Society (ILADS) can provide a list of Lyme-aware doctors in your area (31).
SUMMARY: Find a doctor familiar with treating Lyme disease.
What about tests?

The commonly used ELISA test is not a reliable indicator for many Lyme patients (32).

The Western blot test tends to be more sensitive, but it still misses 20 percent or more of Lyme cases (32).

At-home testing is also available. You can buy a test kit online from LetsGetChecked here.

If you don't have the initial Lyme rash, diagnosis is usually based on your symptoms and your potential exposure to blacklegged ticks. The doctor will rule out other possible diseases that may cause the same symptoms.

SUMMARY: Lyme diagnosis is usually based on your symptoms.

What to do if you have a blacklegged tick bite

Remove the tick by pulling it directly out with fine-tipped tweezers. Lift upward with slow and even pressure. Don't twist when removing it. Don't crush it or put soap or other substances on it. Don't apply heat to it.

Place the tick in a resealable container. See if you can identify what kind of a tick it is.

Immediately after removing the tick, wash your skin well with soap and water or with rubbing alcohol.

Not all ticks carry Lyme. The Lyme bacteria is transmitted only by blacklegged ticks in their nymph or adult stage.

Save the tick to show your doctor. The doctor will want to determine if it's a blacklegged tick and if there's evidence of feeding. Ticks enlarge as they feed. Your risk of getting Lyme from an infected tick increases with the length of time that the tick fed on your blood.

SUMMARY: Pull the tick out with tweezers and save it in a resealable container for identification.

Antibiotics work

If you have the classic Lyme rash or other symptoms of early Lyme, you'll need at least three weeks of oral antibiotics. Shorter courses of treatment have resulted in a 40 percent relapse rate (33).

Even with three weeks of antibiotics, you may need one or more courses of antibiotics if your symptoms return.

Lyme is tricky and affects different people in different ways. The longer you've had symptoms, the more difficult it is to treat.

SUMMARY: At least three weeks of oral antibiotics are recommended when you have symptoms of early Lyme.