Fireworks are gorgeous, but they can be a recipe for disaster if you're not careful.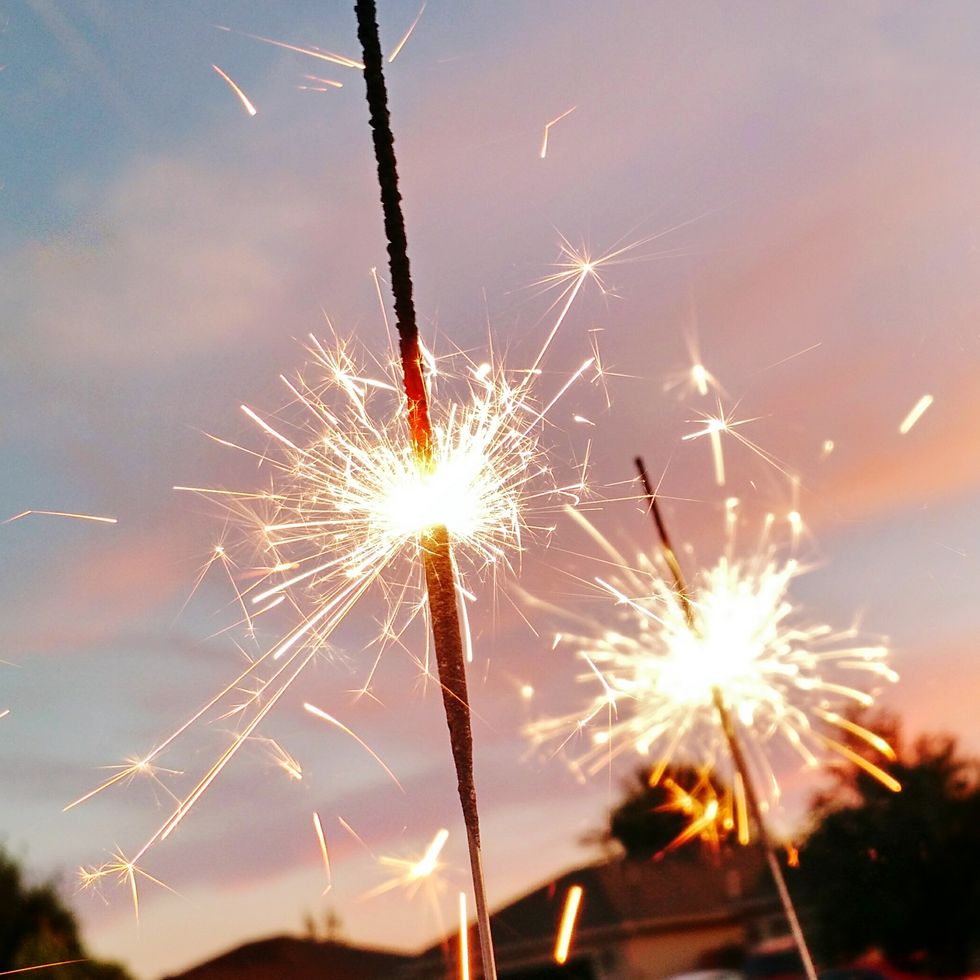 It wouldn't feel like summer without a loud, colorful fireworks display. But if you're not going to a professional show and instead are planning on firing them off from your own backyard, know this: They can be incredibly dangerous.
"We get our fair share each year of people who are injured by fireworks," says Eric Adkins, MD, an emergency room physician at The Ohio State University Wexner Medical Center, adding that he often sees burn injuries on the fingertips and hands. "A lot of people think it won't happen to them, but it can and does," Dr. Adkins says.
Unfortunately, these burn injuries happen more often than you'd think. "They're extremely numerous and can be quite severe," says David Cutler, MD, a family medicine physician at Providence Saint John's Health Center in Santa Monica, California.
In 2017 alone, there were at least eight deaths and 12,900 injuries from fireworks-related incidents, with more than 36 percent of injuries involving children younger than 15 years old, according to the most recent figures from the Consumer Product Safety Commission.
Because fireworks hold such a high risk for serious burns, fires, and eye injuries, many organizations, such as the National Safety Council and the National Fire Protection Association, recommend people avoid consumer fireworks entirely and enjoy public displays put on by professionals.
But if you insist on lighting them yourself, commit these fireworks safety tips to memory so you can prevent yourself, family members, and friends from getting hurt.
If you experience a large burn or any injury to the eyes from fireworks, seek medical attention immediately, Dr. Adkins says. Don't apply ointment, take pain meds, or attempt to remove any objects from the eye before going to the hospital, and try not to rub or rinse your eyes either.
Original source: https://www.prevention.com/life/a21999237/firework-safety-tips/