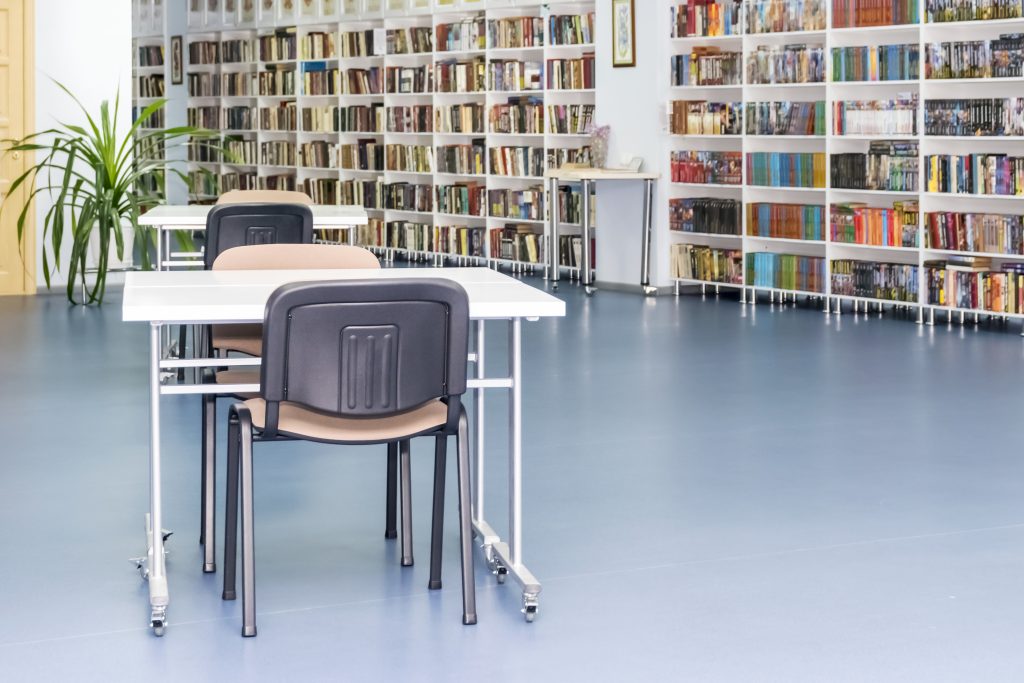 March is National Reading Month, and there are so many ways to encourage the love of reading and so many amazing authors to celebrate. NEA's Read Across America has broadened its scope to embrace the theme "Celebrating a Nation of Diverse Readers" to affirm to all children that they belong in the world and the world belongs to them. Here are twelve terrific activities in honor of Read Across America Day.
1. Invite students to read in a variety of ways
Make reading fun by allowing your students to do it in many different ways. Make time for students to read alone, read with a friend, read with someone they've never read with before, listen to teacher read alouds, read with a younger or older buddy, even read with a favorite stuffie. Hold special events like Flashlight Friday or one of these fun suggestions from PTO Today:
Transform your school cafeteria, gym, or library into a "campground" and ask families to bring sleeping bags.
Read mystery books and solve a special mystery by decoding secret messages at a series of stations using invisible ink, words cut out of newspapers, and backward messages that require mirrors.
For an event with a treasure hunt theme, focus the read-aloud on a favorite book and then have students hunt for hidden clues that lead them to book-related treasure.
2. Challenge younger students to a picture book scavenger hunt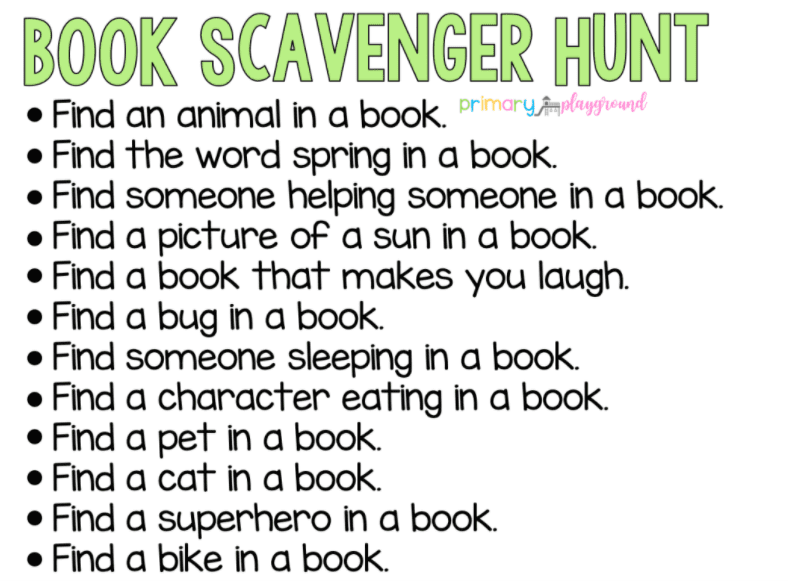 Motivate your students to read many, many books by creating a fun scavenger hunt. As they are reading, they will look for the items on the list. Create your own list or ask students to help you brainstorm ideas.
3. Plan a few tantalizing book talks.
Book talks are a great tool to give students a sneak peek at books that might not be on their radar. Start each morning with a brief talk, each one about a book with a different theme or from a different genre. For more information, read What Is a Book Talk? Your Guide to Making Them Work in the Classroom
4. Track your school's progress
Get kids amped up about reading with a little friendly competition. Have each class keep track of either how many minutes or how many pages they read each day. Make a large thermometer out of a large sheet of bulletin board paper and post it in the hall. At the end of each day, check in with students to see how much progress they have made. Color in the thermometer as you work toward your ultimate goal. When they meet their goal, celebrate with a special event.
5. Find creative ways for kids to tell others about books they've read
You know that feeling when you finish a really great book? You just can't wait to share it with a friend, so you have someone to talk to about it. Well, kids feel the same way! Why not give them a few creative ways to share a book that has knocked their socks off? Try a book report cake, a clothes hanger mobile, or even a book report charm bracelet.
6. Invite guest readers to join in the fun
Everybody loves an engaging read-aloud, no matter their age. Set up a roster of guest readers (parents, grandparents, school staff, even local authors) to visit your classroom and read to your students. If you're extra ambitious, why not set up a "Masked Reader" event (like the TV show Masked Singer)? Your kids will be extra engaged as they try to solve the mystery of trying to identify who is sitting in the reader's chair.
7. Have a reading-inspired dress-up day
Dress up like your favorite book character or favorite author and encourage your students to do the same! Check out the hilarious ideas, including Olivia the pig, Ms. Frizzle, and Camilla Cream from A Bad Case of Stripes.
8. Set up a performance stage
Many young authors love to share the stories they've written. Give your students the opportunity to sign up to take center stage, kind of like an open mic night, and perform a read aloud of their own original material.
9. Encourage readers to explore diverse themes
Reading broadens children's horizons. There are so many wonderful people, places, and ideas to discover in the pages of a book. Encourage your students to not only read for pleasure, but read to learn about the big, wide world.
10. Host a book tasting
Expand your readers' palettes with a book tasting. Much like a food tasting, students circulate around the room, spending a few minutes checking out the front and back cover, reading the inside flaps, and browsing the book for a first impression. Then they record their observations on a note catcher for future reference. Check out all the details here.
11. Have a school-wide bookmark contest
This idea from Buzzing with Ms. B will tap into your readers' creative side. Simply print out a bookmark template and distribute to every student who wishes to participate. Establish a few rules and a general theme and give students a few days to create and submit their bookmarks. Once a committee of teachers chooses the winner, have the bookmark printed and distribute one to every child in the school.
12. Hold a 'Book Madness' Tournament
Instead of a March Madness basketball tournament bracket, try a Book Madness one. Start with your sweet 16 book choices, and as students read and vote for their favorites, watch the competition come down to the final two. Read about one teacher's experience with Book Madness.
Original Source: https://www.weareteachers.com/read-across-america/