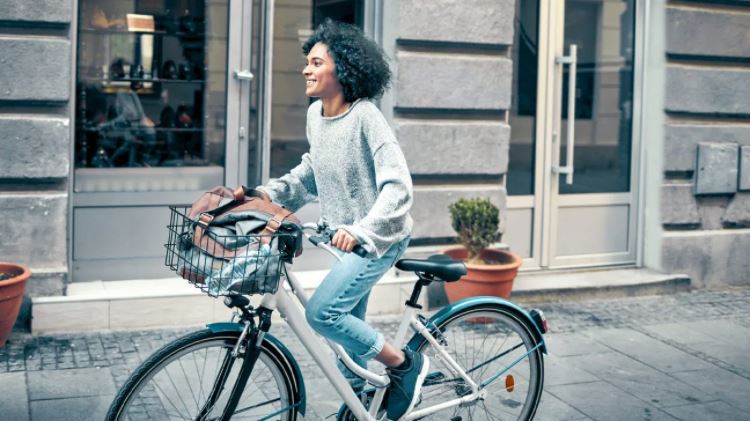 Cycling is a low impact aerobic exercise that offers a wealth of benefits. It also varies in intensity, making it suitable for all levels. You can cycle as a mode of transport, for casual activity, or as an intense, competitive endeavor.
Cycling is a wonderful workout that keeps you active. It can help shape a healthy lifestyle, both physically and mentally.
Continue reading to take a look at some of the ways cycling can enhance your fitness level and well-being.
Benefits
Drawbacks and safety
There are a few drawbacks to cycling to consider.
A serious disadvantage is the risk of an accident, whether in an urban or rural area. When possible, ride on lanes reserved for cyclists as well as neighboring streets.
Research from 2020 showed that cycle tracks, and streets within 550 meters of the tracks, had fewer collisions between cyclists and vehicles.
Always follow traffic laws. Use caution while going through intersections and busy areas, even if you have the right of way. Invest in a quality helmet and any other protective gear you may require.
Avoid any loose clothing that could get caught in your bike chains. Have bike lights as well as reflective gear for nighttime cycling.
If bike-commuting a long way to work, consider bringing a change of clothes to freshen up.
Inclement weather can also be a hindrance. On days when it's not possible to cycle outside, you can ride a stationary bike or choose another activity. If cycling is your mode of transportation, invest in rain and cold weather gear.
For extended daytime rides, use sunscreen on all exposed skin. Reapply every 2 hours, especially if you're sweating. Wear UV-protective sunglasses and a hat. Consider investing in UV-protective clothing.
Air pollution is another concern if you're cycling in a city. You may choose to cycle on days when the air is cleaner, or ride on less congested roads.
Cycling every day
It's possible to cycle every day, especially if you use your bicycle for transportation or ride at a low intensity.
Take a break if you experience pain, fatigue, or muscle soreness. If you're cycling for fitness, you may want to give yourself at least 1 full day of rest each week.
This is especially important if you ride at a high intensity, or find your body getting sore in specific ways.
Who shouldn't cycle
If you have any injuries that cycling will affect, it's best to stay off the bike until you fully recover.
Talk to your doctor if you have any conditions that cycling may affect. People who have concerns with balance, vision, or hearing may prefer a stationary or adaptive bicycle.
If you don't want to cycle but want to give your body a similar workout, opt for a rowing, stair climber, or elliptical machine. You can also run hills, swim, or walk.
The bottom line
Cycling is an enjoyable way to stay healthy and in touch with the world around you.
If the weather is in your favor, hop on your bike and go the distance. Cycling is a wonderful way to explore your local area. It beats the feeling of boredom that can come from repetitive workouts, too.
Just play it safe and use caution when necessary, especially on busy roads or during inclement weather.
Appreciate the satisfaction that comes from improving your fitness while having fun.
Original source https://www.healthline.com/health/fitness-exercise/cycling-benefits#takeaway